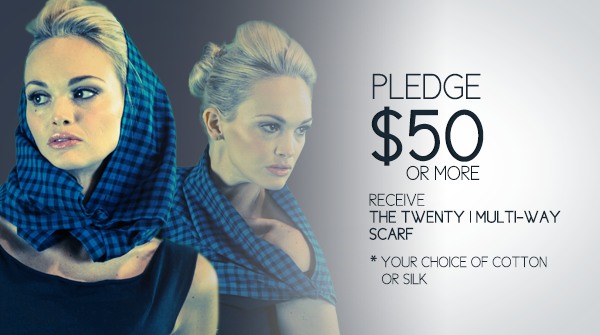 Now personally, I've never looked at an item of clothing and thought, "Gee, I wish I could swap that around so that it looked different!"  But then, when it comes to clothing, I have been told multiple times that I lack imagination (not to mention color sense).  So for those of you who don't lack imagination, and do sometimes wish you could modify your clothing to your whim a bit, perhaps this Kickstarter proposal is for you:
Project Title: Affectation: Versatile Interchangeable Apparel
Status: Active
Closing Date for Funding: 12/19/2012
URL of the Project: http://www.kickstarter.com/projects/1612315744/affectation-versatile-interchangeable-apparel
From the Creatives: 
Affectation has created garments that allow the wearer to customize their look. You can wear our shirt and change the collar and cuffs for a night out, or add a hood and no collar. Wear our vest and pick which lapels, or go without lapels. Buy a tie, and switch out tails to match or contrast the knot. We want you to surprise us and come up with combinations we haven't even thought of!
In order to explore the concept of versatility and interchangeability in apparel, we created our initial garments using proprietary technology developed in-house by Stikeleather Apparel Group. The flexibility of style created by the magnetic closures in Affectation's pieces allows wearers to become their own fashion designer. With no sewing necessary, wearers can add accents, reverse looks and easily transition from day to night with the ease of magnetic closures.