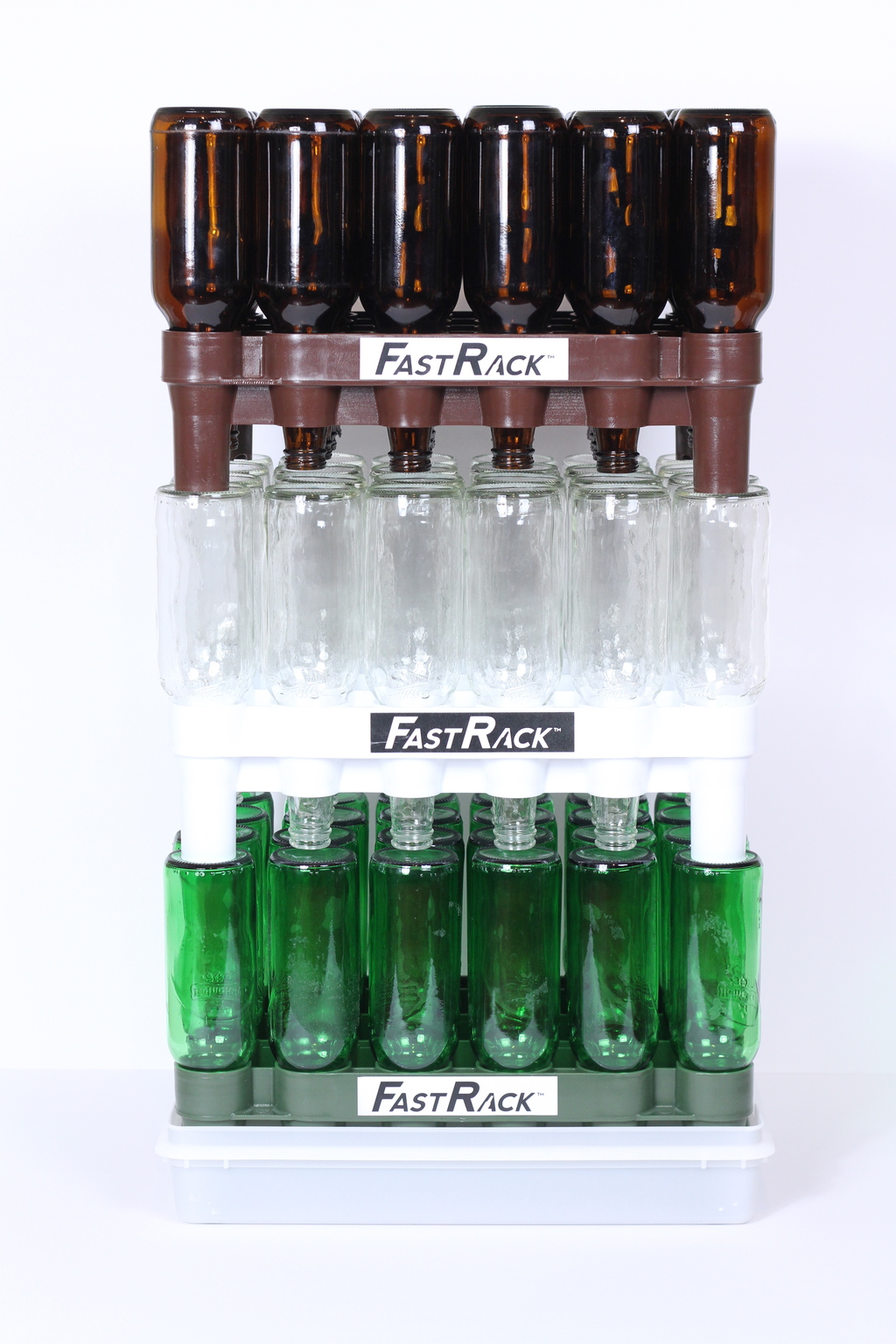 It has been a long, long time since I've been in a situation where there was so much beer that I had to deal with piles of bottles during the after-party.  That doesn't mean that I don't remember what it was like and let's face it:  It's a pain in the tuckus.  You have a successful party and the next thing you know, you and your roommate or housemate are cleaning up bottles from all over the house.  Isn't there an easier way?  Well these guys think so:
Amongst the many scenarios involving beer bottles; whether it be a party, a special event, a BBQ or a few guys in the garage; the scene is repeated each time. Laughter is shared and before you know it; beer bottles begin to pile up on counters and a few fall and break.

The next morning the smell of beer lingers in the air as the remaining beer in dozens to hundreds of beer bottles ferments in the room. Then someone has to collect up, drain and find a place to put all these empties.

This is all being avoided by a group of FASTRACK users in Toronto, Ontario.

The world's first patent pending Rack and Tray system, called FastRack, has been taking the entertainment scene in Ontario, Canada by storm. FastRack has received glowing endorsements from people such as Andrew Wells, CEO "Responsible Bartenders of America" and "BARTENDER Magazine" Legend Ray Foley!

FastRack is now the brainchild of Mitchell Lesbirel and Casey Binkley, who met at Dalhousie University. Mitchell's 1000s of hours of shop time are paying off as he guides his vision to reality!

One milestone remains: The FastRack Tray. As indicated by both founders "A custom tray will truly complete FastRack, making it elegant, versatile and minimalistic."

This is where IndieGoGo comes in. The founders are looking to raise $35 000 on the platform to build a custom plastic injection mold for the tray. Their Detroit manufacturer, Gary, at Do All Plastic, is quoted and ready to start when the goal is reached.

IndieGoGo Link: http://www.indiegogo.com/FastRack?a=1795863
Funding for this IndieGoGo project ends on 12/27/2012.  If it sounds like something you want to participate in, surf on over and check it out.  And of course if you do or if you don't, be sure to let us know what you think below!
Update: The IndiGoGo campaign is over, but you can find the FastRack on their new site.