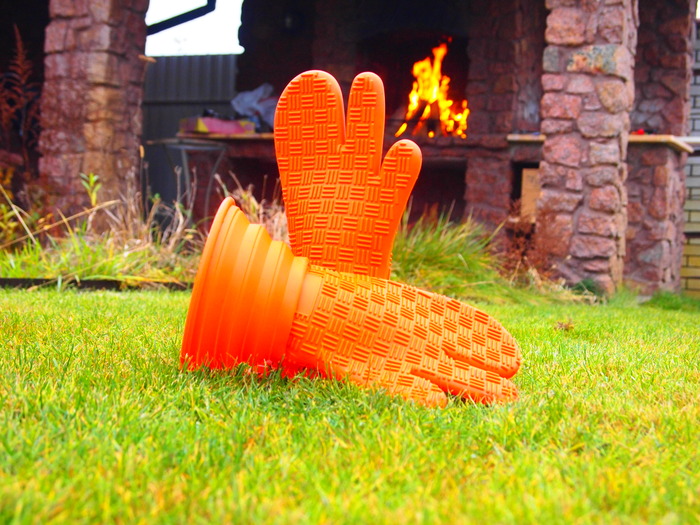 As a rule, I'm not a bar-b-que type of guy.  Yes, I'm one of those few males who would much prefer to cook (and eat, for that matter) in air-conditioned (or centrally-heated) comfort.  The attraction of wind, ashes, charcoal, lighter fluid, and torched food has always escaped me.  (And in Texas that makes me an outcast!)  But I know I'm unusual in that regard, and so do the guys who are making these magic cooking gloves:
Project Title: Magic Cooking Gloves
Status: Active
Closing Date for Funding: 1/11/2013
URL of the Project: http://www.kickstarter.com/projects/608696909/magic-cooking-gloves-integral-part-of-your-bbq-exp
From the Creatives: We have produced solid silicone gloves with protective shield. These gloves can be used on the barbecue, as well as daily in your kitchen. The gloves are made of high quality silicone so they can withstand temperatures of up to 460 degrees Fahrenheit. High-tech silicone shield protects you safely from heat, spray of fat and sparks which can cause harm during normal cooking on barbecuing activities plus around the kitchen. Easy stored and compact enough when travelling can even keep a spare pair in the car! These miracle gloves are easy to clean from dirt and grease, keeping their shape even at high temperatures, serving you, friends and family again and again. They are also absolutely dishwasher safe!