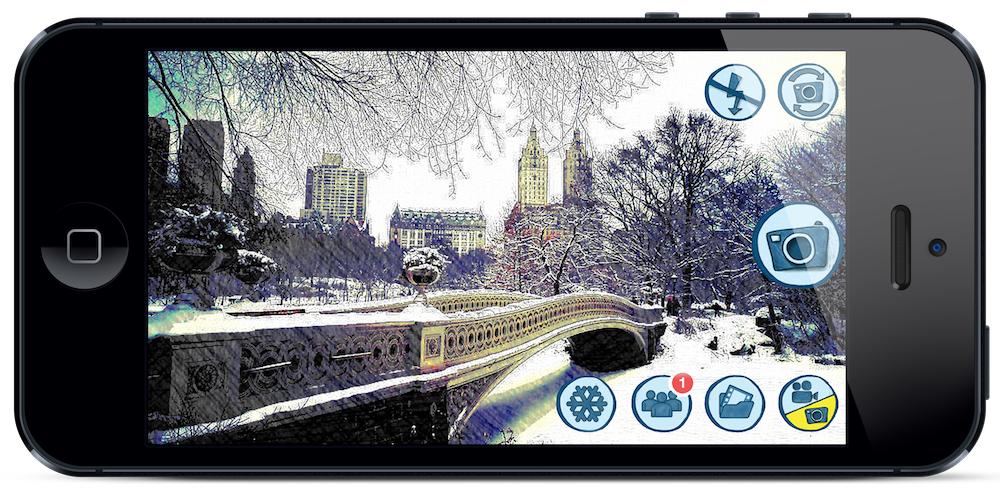 Oh, you knew it was inevitable; Christmas apps!  Despite Fox News' annual insistence that there is a "War on Christmas", you can't (in Jon Stewart's epic takedown) swing a dead elf without hitting an inflatable candy cane.  And the app store is, naturally, no different; loads of Christmas-related stuff showing up in iTunes.  (I'm kinda curious as to how they managed to turn the beloved holiday perennial "A Charlie Brown Christmas" into an app, but I digress.)  The one I'd like to tell you about today is Cartoonatic Christmas:
With Christmas and New Year just around the corner, make sure you have everything ready for the unforgettable and fun holidays. The new Cartoonatic Christmas (free on AppStore) will turn your iPhone photos and videos into animated art.

Change effects, add soundtracks, speed up the video and even turn on snowflakes while recording. Cartoonatic is the app for that! It's hilarious, fun and what's awesome - FREE.

And if you have ColorStrokes for iPhone, you get Cartoonatic premium in-app unlocked for free, otherwise it's just $0.99!
Sound interesting?  Want to get the ol' Christmas Spirit going on your iPhone?  Surf on over and check it out and if you do, be sure to let us know what you think below!