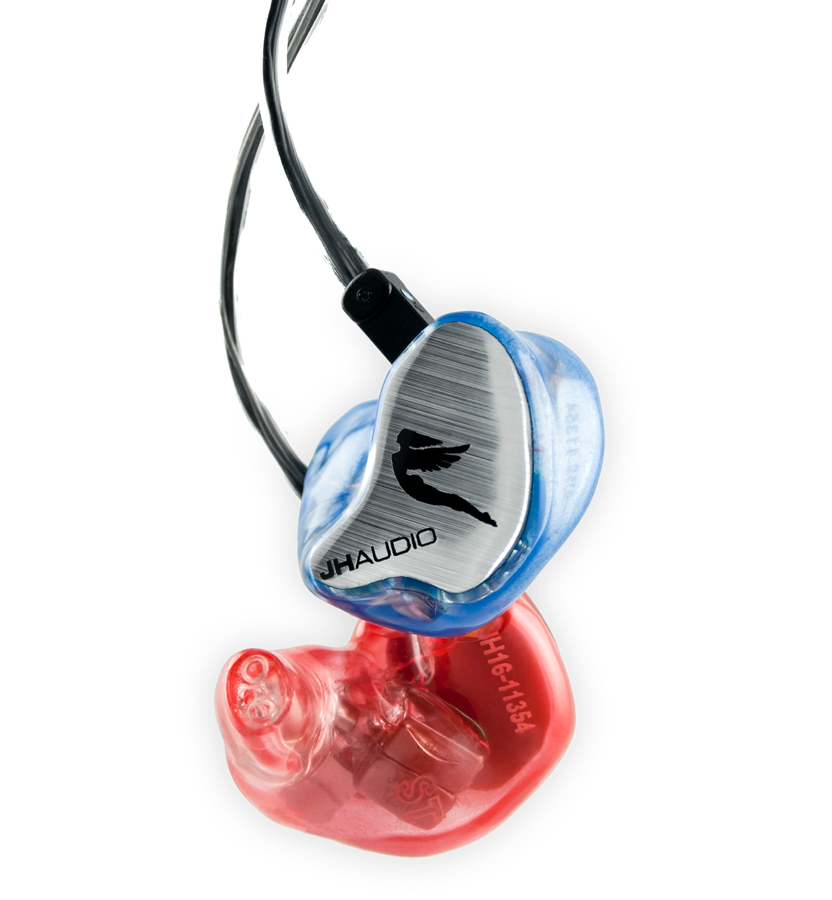 Back in 2010, I had the opportunity to have a custom pair of JH5 earphones created for me. (Read the review.) It was an amazing experience since JH Audio's custom IEMs (In Ear Monitors) are handmade based upon individual ear impressions. The process required me to get molds of my ears made and then, from those molds, a pair of JH5s were created. The result was an earphone that fit each ear perfectly. Almost three years later, I continue to love using them.
Now JH Audio has upped their game even further, by announcing an industry-first implementation of its new Freqphase™ Time|Phase Waveguide. Freqphase delivers all frequencies to the ear within .01 of a millisecond, thereby enhancing the audio experience even further.
The Freqphase™ Time|Phase waveguide will first appear in the company's JH16Pro and JH13Pro Custom In-Ear Monitors. The JH16Pro "is the world's first three-way, eight driver IEM. It features dual high, dual mid and quad low-frequency drivers for greater accuracy and lower distortion". The JH13Pro Custom In-Ear Monitor "has the distinction of being the world's first three-way, six driver IEM. It features dual high, mid and low-frequency drivers".
Three years after first using the JH5s, I continue to be blown away by the sound they deliver. With the JH13 and JH16 already sitting well above the JH5s in audio quality, I cannot begin to imagine how good they must sound. If you love your music and are looking to splurge on an amazing pair of earphones, then they are worth a look. Check out the entire line of JH Audio IEMs here, on the company website.