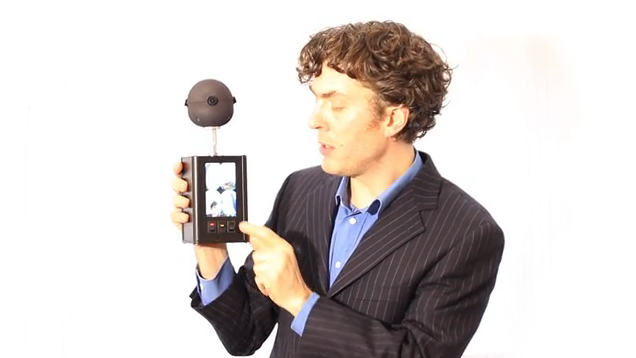 Back when Maggie was a wee bairn, panoramic photos that you could take yourself were something that was just really getting off the ground.  We were still deep in the world of actual physical film, but you could buy cameras–including disposable cameras–that with several snaps allowed you to "automatically" create a panoramic photo.
But hey, we're well into the digital age now, and so wouldn't you like to have the capability to not just capture panoramic photos, but do actual 360 degree video filming?  The folks working on the Kickstarter project Sphericam think so:
Project Title: Sphericam — Breakthrough 360° Surround Video Camera
Status: Active
Closing Date for Funding: 1/12/2013
URL of the Project: http://www.kickstarter.com/projects/1996234044/sphericam-the-easy-360o-video-camera
From the Creatives:
Sphericam is a self-contained, battery-powered video camera that captures FOUR synchronized fisheye videos which can be viewed on your computer or online as a single, seamless 360-degree movie. It has a built-in monitor which allows you to see what you are shooting.