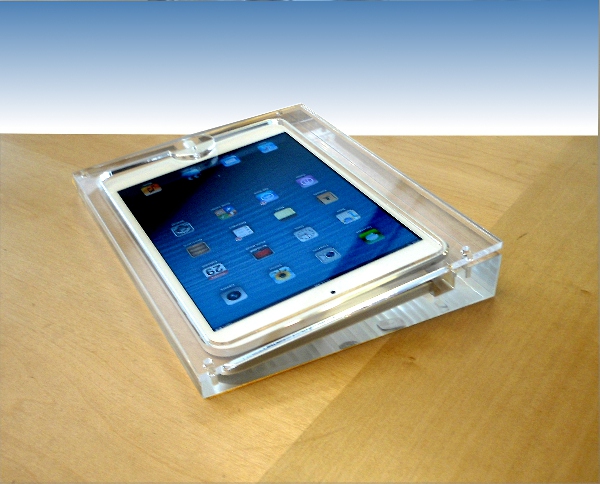 So now that you've got your new iPad Mini for the holidays, you want to show it off a bit, right?  But maybe not so much that people, ya know, make off with it.  But how can you keep it safe and usable?  Well, the folks at newMacgadgets have an answer for that, as well as for the possibility that you want to go a little farther afield and hang that sucker up on a wall:
New for 2013 newMacgadgets brings you security display products for the iPad Mini.

Our iPad Mini Security Base.  Designed with the Apple store look in mind, the new iPad Mini Security Base offers a clean, sleek design, with all the safeguards needed to display the iPad Mini in an open environment.

And, our iPad Mini Wall Mount Frame. Like their other popular Apple Store inspired products, the new iPad Mini Wall Mount Frame is sure to be a favorite among consumers and businesses alike.
Got an iPad mini you want to display, or keep safe?  The Security Base goes for an MSRP of $79.95, and the wall mount $79.95.  Surf on over and check them out, and if you get one, be sure to let us know about it below!