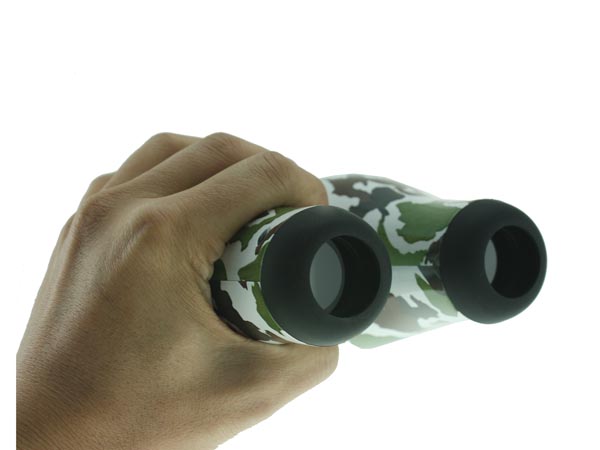 Back when I was a kid, I received a fascinating toy, the GAF Talking View-Master®, a stereographic viewer where users put a disc with nearly duplicate pictures on opposite sides that, when viewed, showed the composite image in 3D.  The Talking View-Master had the added bonus of a clear phonographic disc that played narration, music or sound effects when a button was pressed. They were pretty cool back in the day before digital cameras and online images and videos became ubiquitous, but for iPhone users possessing 3D movies, how to view on the iPhone? Luckily for you, USBFever has an accessory for you, the 3D Telescope for iPhone 3D Telescope for iPhone 5 / iPhone 4 / iPhone 4s. The device operation is simple: users have but to snap their iPhone 4/S or 5 into the adapter and presto! you are ready for 3D movie view (NOTE: The 3D Telescope is a physical adapter, not a video converter, so your movie must already be in 3D format).
View of an attached iPhone from the rear:
Currently only available in quasi-camo green, the 3D Telescope for iPhone 5 / iPhone 4 / iPhone 4s retails for $29.99.