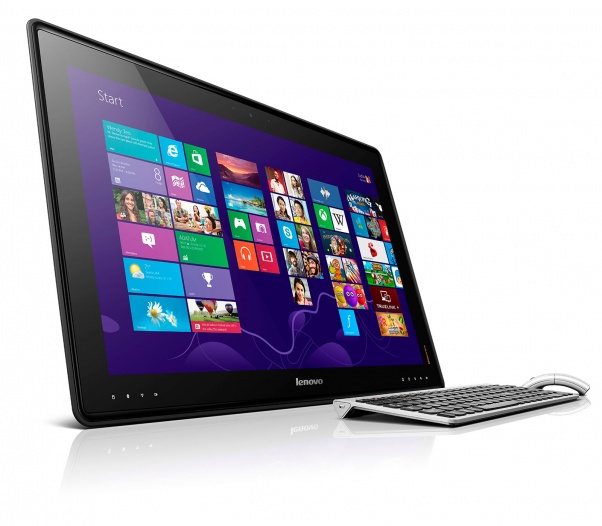 Early on in the laptop development cycle, IBM developed a pretty nice piece of hardware with a cool, Escher-like, origami kind-of keyboard that fold out and then back in when you opened the lid.  They also designed the track button for this device, allowing them to take up less space.  It was good design work, and I have to say that I was surprised when they turned it all over to Lenovo to sell.  But hey, at least Lenovo is still out there and upgrading the designs, right?
Believe it or not, my twitter feed is already showing some buzz about the new products Lenovo is showing at this year's CES.  One of them reminds me very much of what I've been seeing this last season on my favorite TV show Leverage (recently cancelled, dammit!):  A table PC.  As in, a PC that's as big as a table.  Something you can all eat on, remove the tablecloth after dinner, and then play a game of virtual air hockey on.  Or something like that.
Lenovo has just announced the IdeaCentre Horizon Table PC, the company's first "interpersonal PC," a multi-user, multi-touch, multi-mode device for the home that allows users to turn their personal computing experience into a shared computing experience. The Horizon can lie flat on any surface; it lets two or more people use the screen at the same time, it supports interactive physical gaming accessories, and it is designed for touch screen game-play among several players. The IdeaCentre Horizon Table PC will be available beginning in early summer through Lenovo business partners and www.lenovo.com. Prices start at approximately $1,699.