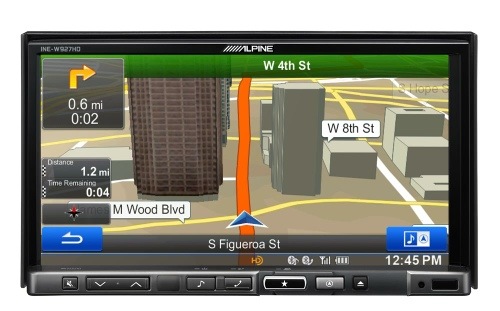 Connectivity and interoperability are all the rage at CES, with everyone making their new products interact and share broad levels of capabilities with the latest and greatest smartphones. Alpine announced two new products: the budget priced CDE-HD148BT and the higher-end INE-W927HD. Here are some basics:
The first announcement is for the CDE-HD148BT, which is a CD Receiver that also includes a HD Radio and Bluetooth to allow it to talk to your iPhone or Android smartphone – and all for $250!
Availability: March 2013
Price: $249.95
Alpine also announced the INE-W927HD, which is a 7″ screen-based Audio/Video/Navigation system and a load of great features.
Availability: January 2013
Price: $1,199.95
You can get more information at the official Alpine-USA site!