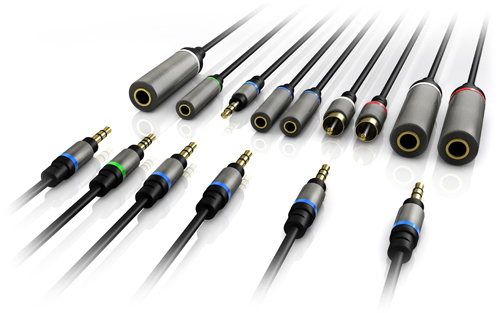 When IK Multimedia started shifting more and more manufacturing to Italy, I knew it would mean they would be able to extend their reach to being an end-to-end supplier of musical accessories. And that shift has started with the announcement today of the iLine series of musical cables. The cables will be available in single units or a larger kit when they launch in February.
The iLine cables are all made in Italy, and they feature high-quality components including 24K gold-plated connectors, high-purity copper conductors, high-density shielding, and low-capacitance insulation. All the plugs are color-coded for quick and easy identification of their functionality.
In terms of pricing, here is the breakdown: The iLine Mobile Music Cable Kit will be priced at$59.99, or you can buy the cables individually.
Mono Output Adapter – $19.9
Input Output Extension – $19.99
Stereo Aux – $19.99
Headphone Splitter – $14.99
RCA Output Adapter – $24.99
Mono Output Splitter -$19.99
Travel Case – $9.99
As noted all of the cables as well as the iLine Mobile Music Cable Kit will be shipping in February 2013.