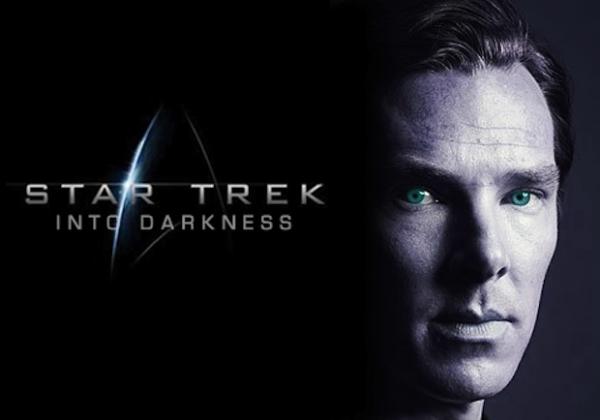 You know, it's kind of funny for me; I've been a nerd for almost as long as I can remember, and crazy about anything space-related.  I was a wee one during the Apollo missions, and I'm sure that effected me strongly. But back then, being fanatical about Star Trek–I wanted to be Mr. Spock–was weird and twisted and nerdly in a way that was decidedly not cool and very much a minority opinion kind of thing.  You had to hide your nerdiness then.  Now?  Well hell, now Star Trek is basically the American equivalent of Dr. Who:  A national institution that has several TV show spinoffs and a bunch of very, very high-profile movies.  It's kind of nice to live in The Age of the Geek.
And as you might expect, at CES there is a connection; Paramount Pictures today announced that Gimbal context awareness technologies "will be used to deliver exclusive content and advanced real world game experiences for the "STAR TREK INTO DARKNESS" application based on the upcoming movie from J.J. Abrams."
During the second quarter of the big game, the app will allow users the ability to unlock the first of many surprises during the airing of the "STAR TREK INTO DARKNESS" tv-spot, making this one of the most unique and interactive apps ever created for a movie.
Users who register for the app will be automatically entered into a sweepstakes for the chance to win a VIP trip to the U.S. premiere.  To get the app and enter the sweepstakes, visit www.StarTrekMovie.com/CES.
Highlights of the "STAR TREK INTO DARKNESS" app include:
An audio scan function that can be turned on to automatically recognize and reward users for watching "STAR TREK INTO DARKNESS" content on TV and other media;
An image scan function that enables users to interact with images printed or viewable in the real world;
A geofencing function for location-based experiences;
New "STAR TREK INTO DARKNESS" content, such as videos, images and wallpapers delivered directly to users' mobile devices;
Exclusive opportunities and special offers only available to app users;
One lucky sweepstakes winner will be rewarded with the grand prize of attending the "STAR TREK INTO DARKNESS" U.S. premiere
So check it out if you're at CES–I mean, it's the keynote speech, so it's a big deal, yeah?  And if you do, be sure to let us know what you think below!