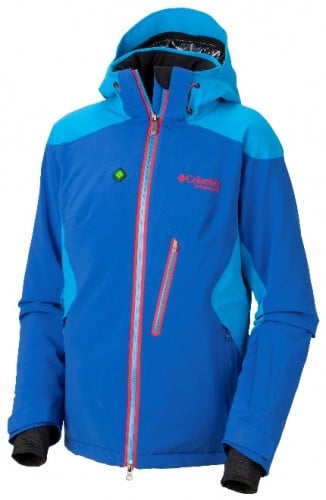 Danger, Will Robinson!  Danger!  (Do the cool kids these days get that allusion?  I bet not.)
Ordinarily, one doesn't expect there to be a recall for one's clothes on the off-chance that they might, ya know, catch on fire.  But with clothes nowadays incorporating more and more tech, the power for that tech has to come from somewhere, and where else but batteries, right?  And as anyone who has left their laptop on their lap too long knows, those suckers can heat up.  And the CPSC has determined that there is a fire hazard with a particular Columbia Sportswear jacket, and your diligent crew at Gear Diary wants you to know about it.
The product is the Omni-Heat(tm) Lithium-Polymer Rechargeable Battery; there were used as heating units in jackets made by Columbia. There are only about 66 batteries (33 jackets with two battery packs each) out there with the issue – but maybe one belongs to you? The problem is that the batteries "have a cell defect which can cause overheating, posing a fire hazard." So far, there has been one report of an overheating battery in Europe. No incidents or injuries were reported in the U.S.
The black battery packs are 3.25 inches long by 2.3 inches wide by 0.7 inches deep and marked with "Columbia" on the top and "OMNI-HEAT(tm)" on the bottom of the pack. Part number 054978-001 is printed on the side of the battery label.
The nine Columbia Sportswear outlets that carried the jackets with battery packs are located in:
Sunrise, Fla. 33304
Wrentham, Mass. 02093
Birch Run, Mich. 48415-9496
Albertville, Minn. 55301
Central Valley, N.Y. 10917
Las Vegas, Nev. 89106
Grove City, Penn. 16127
Park City, Utah 84098
Pleasant Prairie, Wis. 53158-1705
If you have one of the affected jackets, you should call Columbia Sportswear Company at (800) 622-6953 from 6 a.m. to 6 p.m. PT, or reach them by email at Columbia@custhelp.com, or visit the firm's website at www.Columbia.com/Recall.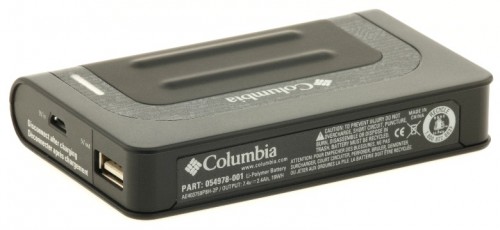 To see this recall on CPSC's web site, including pictures of the recalled products, please click here.