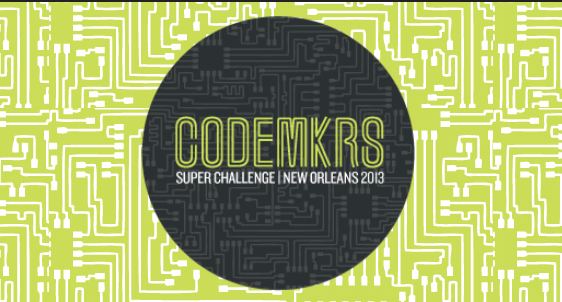 Believe me:  Louisiana isn't all gumbo and rednecks, no matter what people try to make you believe.  Europeans have been living in Louisiana for almost as long as they've been in New England, believe it or not, and it's a very interesting place (with damn good food!).  As a guy married to a Cajun, I can attest to it.  And I'm glad to see that the state of Louisiana is doing it's best to help rebuild New Orleans not just in traditional ways, but also by using us high-tech nerds:
Developers will compete for prizes furnished by the Super Bowl Host Committee and other prize sponsors. Prizes include a $1,000 cash prize from TurboSquid. The winning apps will be made public and promoted in the days leading up to the Super Bowl.
If you are an interested developer, then you are encouraged to register to participate online at: http://codemkrs.com/register/. The hack-a-thon kicks off at 6:00 p.m. on Friday, January 11, at Peter Mayer headquarters at 318 Camp Street in the Central Business District of New Orleans. Sound interesting?  Surf on over and check it out.  And if you do (and especially if you go), be sure to tell us about it below!