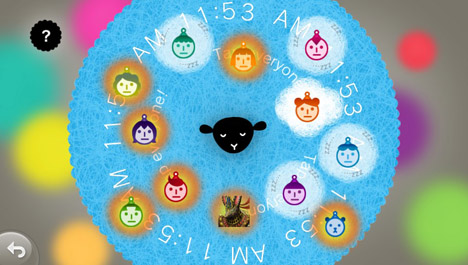 Sony combines social networking with daily wake ups with their new PlayStation Vita application called Wake-Up Club. Sony will release this free app on Tuesday, January 15, 2013 in North America. This app mainly functions as an alarm clock plus users can personalize background themes, sound tones, and social club-like functions after you are awake with several other randomly selected players who wake up at the same approximate time.
Users see other people (awake and asleep) in the app and tap their own avatar to activate it. Tap other avatars for their information and set multiple daily alarms. The app also tracks your wake-up related event records including waking up within a certain amount of time after the alarm goes off.
We just started setting up an alarm clock for our girls after they we having a hard time getting past the holiday sleep in times. Hopefully this app will do the trick and get them to want to use the alarm clock more. Look for our upcoming review and future downloadable content from Sony for this app like alarm tones, visual themes, and more.