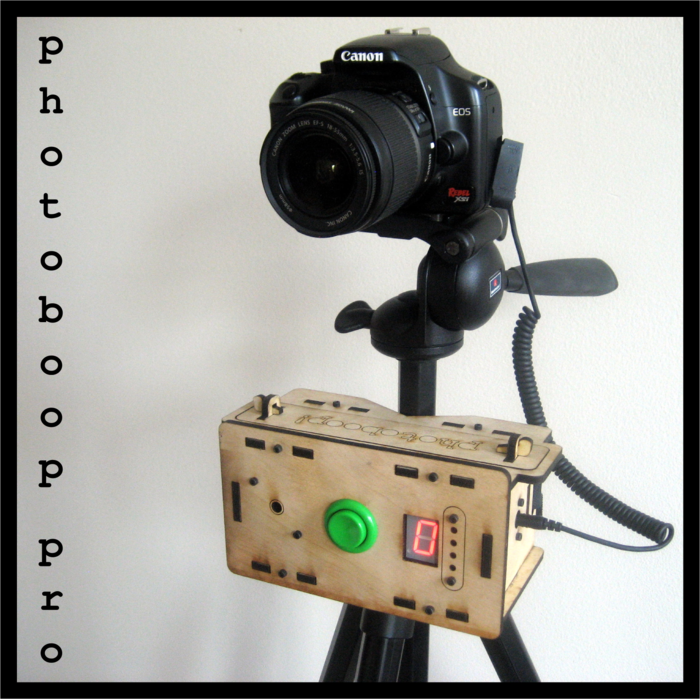 When writing news posts for Gear Diary about Kickstarter projects, I sometimes idly wonder, "What happens to these folks if they don't meet their goals?  Do they just fade off into obscurity?  Or what?"  Well, I'm sure that some of them do, but the folks who worked on the Photoboop Kickstarter project most certainly didn't, even though they didn't meet their funding goals.  (You can take a look at our original post about it on 9/10/2012.) They took what they managed to raise, said, "The heck with this noise!", and produced their product anyway!
You remember those old photo booths you find at carnivals and video arcade parlours and the like?  Well apparently these are now A Thing at weddings.  (I wouldn't know; I've been married since the first Clinton administration, and stuff has changed since then, man!)  But the folks at Photoboop saw how much it cost to rent one of those babies for a wedding and decided, "Heck, we can do better than that!"  So they did.
I don't know if you want this product or not, but I say that with so many Kickstarter projects just vanishing, or (worse) succeeding and then not shipping product for months and months (and months!) after their promised due date (or sometimes not at all), this deserves some mention.  Surf on over and check it out; the Photoboop goes for an MSRP of $150 (which is a lot cheaper than renting a photo booth for a wedding, believe me!).  And if you do, be sure to tell us what you think below!