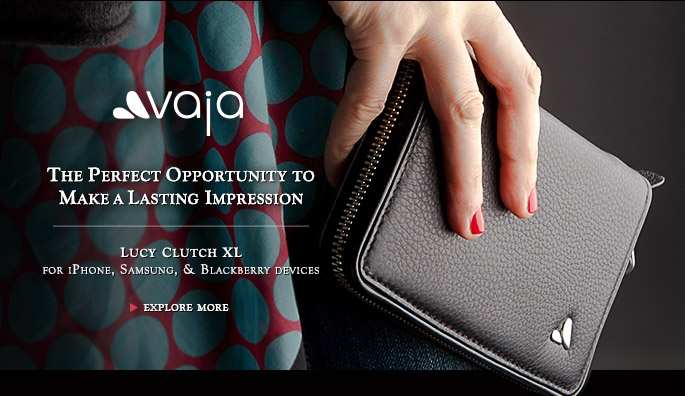 I love Vaja products.  I genuinely do.  They're beautiful, they're functional, they feel nice in your hand, and they're high-quality.  Yup, they cost a bundle, no question, but I honestly believe they're worth it.  I have had several Vaja cases for my iPhones along with a beautiful wallet that still gets me compliments.  Vaja is an an Argentinian company that advertises themselves as a "hand-crafted" leather dealer.  They have a plethora of leather products, from laptop and messenger bags down to iPod cases.  They're beautiful, you can choose different colors, leather styles, engraving, and other things to personalize your item.  (Want a purple case with a yellow interior?  Hey, go for it!)
Judie has also had several Vaja products over the years.  They really are quite excellent, and I can recommend them highly (which I don't do with very many items). I'm pretty sure other folks here at GD have had a few as well.  If I had Mitt Romney money, I'd have a lot more Vaja cases.  And right now, they have a new clutch case for your smartphone:

If that sounds like something you might like, surf on over and check it out; the MSRP is $240. While you're there, check out Vaja's other products; they really are quite nice.  If you end up getting yourself one, be sure to let us know what you think below!