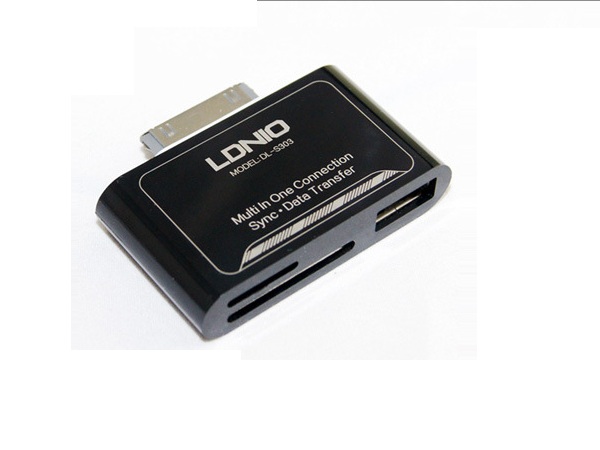 The USBFever 5-in-1 connection kit for Samsung Galaxy Tabs is not a very sexy piece of gear, that I'll grant you.  But here's the thing:  Sometimes you have to think a little bit outside the box and consider things that aren't particularly sexy, because gear is more than just sexy-looking stuff.  For example: I used to travel a lot.  A lot a lot.  And one of the keys to doing lots of travel when you're a technonerd and have to tote lots of gear is to figure out some way to cut down on weight and bulk in the package of stuff you're carrying.  So even though, yeah, this is not a particularly sexy piece of gear, it's this kind of thing that keeps your travel bulk down and keeps you from going nuts (and getting back and neck strain) from toting a huge bundle of stuff with you when you're forced to head out on a trip somewhere.
So remember:  Just because a piece of gear seems a little jejune, that's no reason to ignore the basics.  We get a lot of news items like connectors, adaptors, power supplies, and the like, and while yeah they're not particularly exciting, it's stuff to keep in mind, right?
The 5-in-1 connection kit for the Samsung Galaxy Tabs is available from USBFever for an MSRP of $9.99 from their web site.  Surf on over and check it out and if you pick one up, be sure to let us know what you think below.  And of course as usual, USBFever has released a whole bunch of other new stuff this week, so peruse their site and check those out, too!