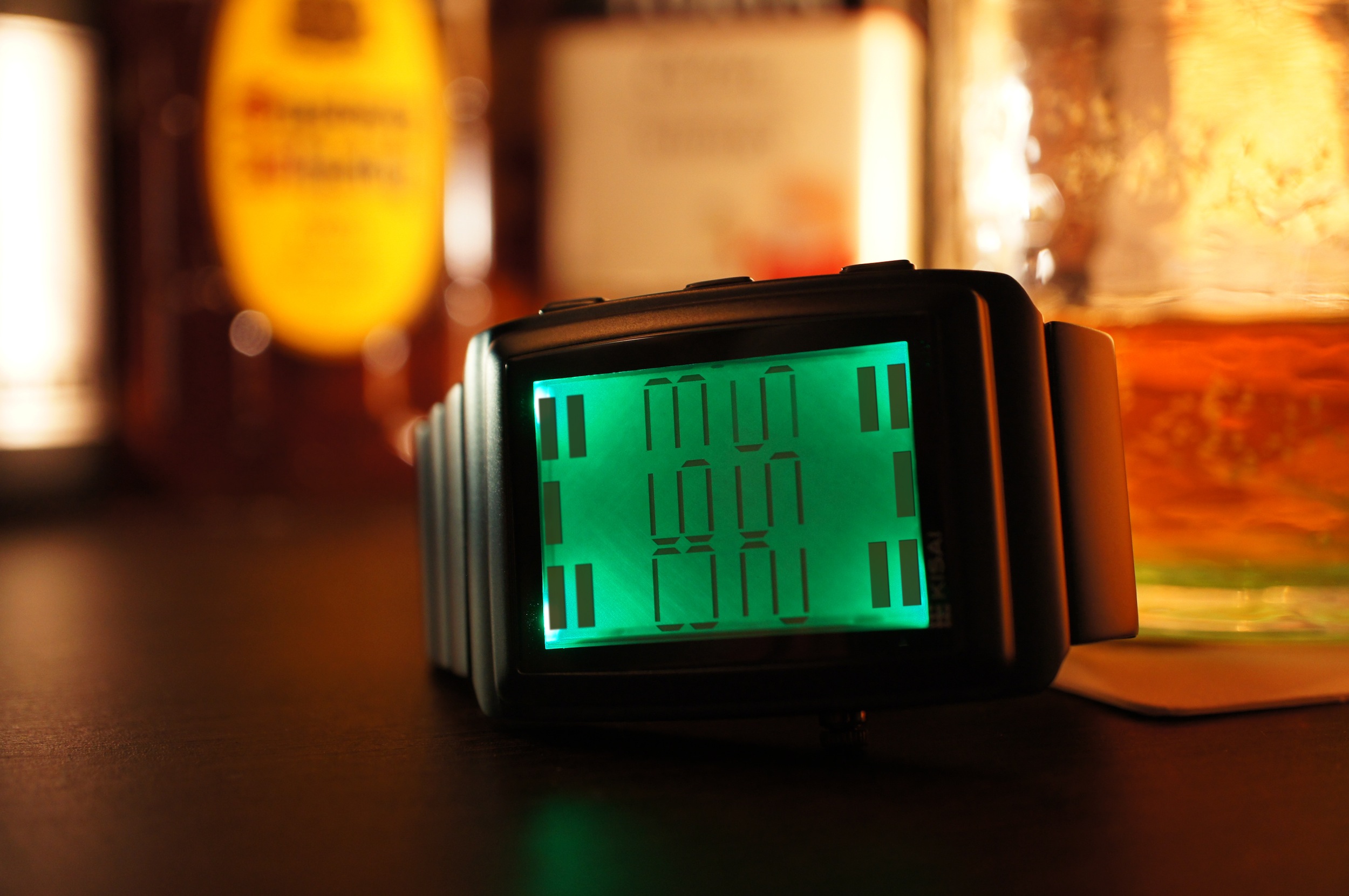 One of the great things about Tokyoflash is that they take fan and user feedback and concepts, and then they bring them to reality. The latest creation to come out of the Tokyoflash labs is the user designed Kisai OTO. A German fan submitted this design to the concept blog, it was voted on, and Tokyoflash decided to make it a reality.
The Tokyoflash OTO Watch picks up ambient sounds and music around you and displays an equalizer through the LED's on the face. The full run time is said to be 7 hours on equalizer mode, and normal use putting the watch run time about a month. The watch comes in 4 different LCD colors with a black aluminum band and casing. You get the usual time, date, alarm and three different display modes to choose from.
Displays the time and date
Alarm mode
Sound Sensor
Equalizer mode
LCD "always on" display
Sound sensitive LED light up function
LED night light
Aluminium case, stainless steel clasp
Adjustable aluminium strap
Minimum wrist size: 160 mm (approx.)
Maximum wrist size: 237 mm (approx.)
Case Dimensions: 57 mm x 39 mm x 16 mm
Ideally suited to larger wrists 
Weight: 120 grams
Water resistance: 3ATM
Battery: PL402525 USB rechargeable battery
English instructions
One year warranty
If the Tokyoflash OTO Watch is the watch for you, or possibly a loved geek, then you can pick one up right now for the introductory price of $99. It's certainly won't make it in time for Valentine's Day, but I'm sure he/she will understand once they know what they are getting. After the intro price deal is over, you'll probably see about a $20 price increase in price. All orders over $120 are free shipping, or usually about $5 a watch anywhere worldwide. Check out the Tokyoflash site and Concept Blog for more info.
*OTO is K.I.T.T. and Michael Knight Approved
Via Tokyoflash , Original Concept