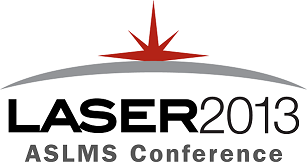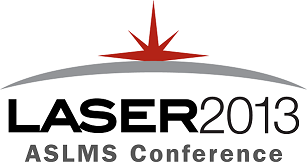 American Society for Laser Medicine and Surgery presents the 33rd Annual Laser Conference, Laser2013
I wasn't born too terribly long after the LASER (it's an acronym; you can look it up!) was invented.  As a true product of the good ol' modern tech age, I'm used to fast innovation.  Heck, at work we use something called the "Agile model" of development, where we break stuff up into two-week chunks.  So in one way, I'm not amazed that the Laser has been around long enough to now be having the 33rd annual conference on Laser medicine; there have been Lasers around literally all my life!  But in another way, just think about it a bit:  Lasers are a new tech, and yet just the medical portion of their applications has been around long enough to have had 33 annual conferences.  I mean: Whoa.
The keynote speaker for the conference is Dr. Robert S. Langer, who is the David H. Koch Institute Professor at MIT.  And yes, I'm sure it's "that" David Koch, and no I had no idea he had founded a chair at MIT.)  Dr. Langer has written more than 1175 articles on various topics.  The conference itself is going to go into the use of medical Lasers in areas like photodynamic therapy, interstitial laser devices, cutaneous laser surgery, photobiomodulation (whatever the heck that is!), and experimental and translational research.  Lots of stuff to check out for you medical Laser folks!
So if this is your area of expertise, or even if you're just interested in this area of medicine or science (or just Lasers!), maybe you might want to attend.  You can take a look at the program information, and also surf on over to the ASLMS site for more information.  And if you do end up going, please be sure to share what you think below!