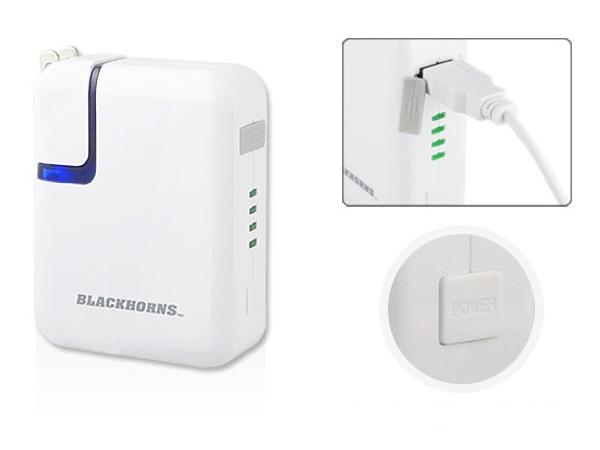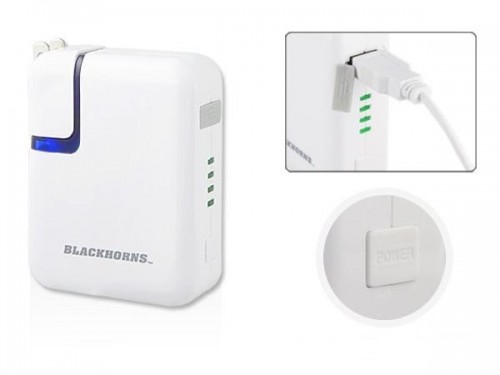 The 3-in-1 charger-battery pack for iPhone 5, Galaxy S3, and other USB gadgets
I know it may seem a bit redundant sometimes, but I do like bringing you folks news of power gear.  Battery pack-case combos, external power bricks, multi-jack power adapters . . . I do talk about them frequently.  But that's because access to power, and keeping your rechargeable devices powered up and going is pretty critical these days (even if you aren't a highly-mobile technogypsy like I once was).  Take a look around the next time you're at an airport or a train station or something, and you'll see people clustered around power jacks.  And in those kinds of instances, a gadget like this new USBFever 3-in-1 charger/batter pack can come in handy.
This charger has a car charger with a cigarette-lighter socket plug that you can just snap on at need.  It can be used for UK, EU, and US sockets, so Judie could have taken it with her to Barcelona (Hi, Judie!).  And it has a battery storage charge of 4000 mah, so you can still charge when you are not near an outlet.  And it also has a power-level indicator to let you know when it needs to be rejuiced itself.
Been needing another power charging solution for your own road warrior needs?  Maybe this is the device you've been looking for.  Surf on over to the USBFever site and check it out; it's available for an MSRP of $34.99.  And if you pick one up, be sure to let us know what you think below!