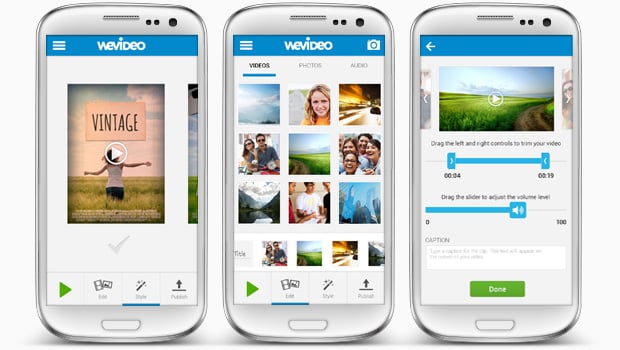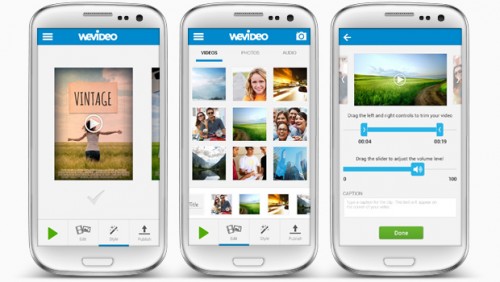 Android video editing app WeVideo
Despite being in high tech for my entire career (aside from a 3-month stint as a security guard back before I got my first tech job–don't even ask), one of the things that has continued to truly amaze me about the advancements in electronics in the last 5-10 years is the incredible advances in photo and video editing capability.  Like this new Android video editing app WeVideo.  Back in the day, to edit content, you would film it on actual, silver-nitrate film, and then when you editing you would actually cut the film with a knife and tape the ends together again when you had removed the chunk you didn't want.  Now, you can "film" content on your smartphone, and then use an app to edit it right there on your laptop (or sometimes even your portable device).  Amazing!
In this case, the WeVideo app uses an online video "creation environment" to let you capture video on your Android phone, and then edit that footage on your computer.  Then (so long as you're on the the Internet) you can collaborate with anyone anywhere in the world, doing a kind of group edit of your content, and publish said content from your phone.
So if you've been looking for a good Android video capture and editing app, maybe this is the right tool for you.  Check out the details on the WeVideo web site.  And if you get it, be sure to let us know what you think below!