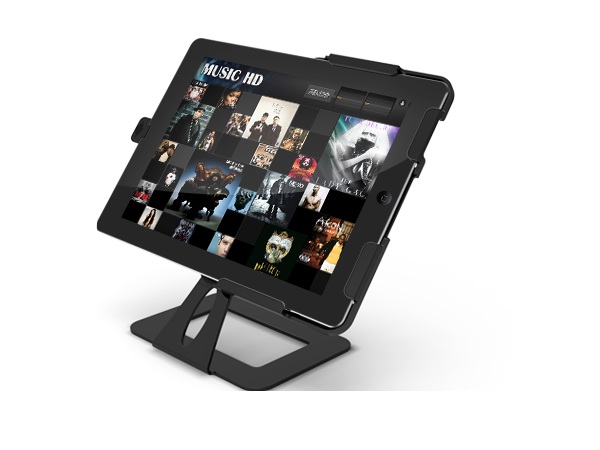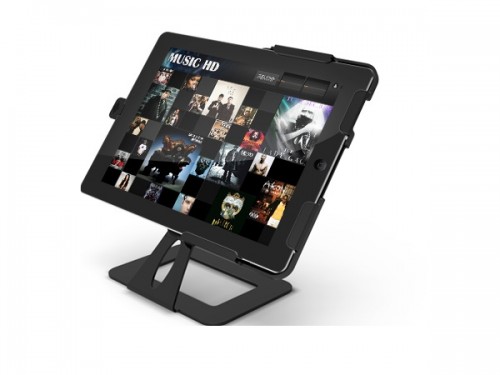 The Smart Stand for iPad 4, iPad 3, and iPad 2
USBfever.com is quite the source for numerous Apple ecosystem 3rd party peripherals and the array of items is dizzying! I'm constantly surprised by what sorts of items appear on their site to augment mobile computing. Take for example the iPad. For those of us possessing an iPad 2/3/4 there may be times where we'd just like something to hold the tablet in place for better two-handed interaction or better adapt the iPad for use in the car, particularly cabin-fevered (car-fevered?) kids on long trips. USBfever.com has responded to this need with the new Smart Stand for iPad  4 / iPad 3 / iPad 2.
The stand is configurable in primarily two ways. The first is as a desk stand, where the polycarbonate frame can be attached to the solid metal base, adjustable for either landscape or portrait viewing as well as customizing angle view and vertical height adjustment. The second configuration allows the user to anchor the polycarbonate frame to the included adjustable nylon belt. Simply attach the belt to the backside of a car seat, and presto—you've enabled passengers to easily use the iPad while travelling.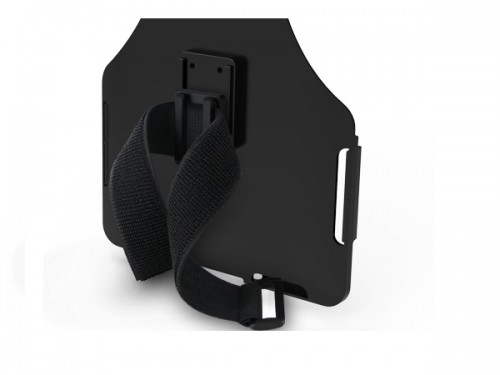 View of the Smart Stand from behind set for seat attachment
For users who want the ability to go from desktop productivity to family entertainment in transit, especially those harried parents who risk becoming deranged with incessant "Are we there yet!? / I'm bored!" complaints from the juvenile peanut gallery, head on over to USBfever.com to give the Smart Stand a try. The Smart Stand for iPad 4 / iPad 3 / iPad 2 is available for MSRP $49.99. If you do, let us know what you think in the comment section below!