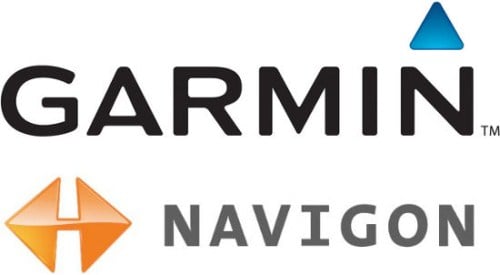 I'm a cranky jerk when it comes to navigation software.  Apple offers theirs for free, and I used it without any trouble for years; so when it comes to actually shelling out money for audio-enabled, turn-by-turn versions, I just, well, won't.  I don't like some sweet young woman (or less frequently, man) telling me how to drive, and I don't really like turn-by-turn; I like to have the overview in front of me drawn on a map, and that's it.  (Which means that these days I'm kind of out of luck, because everyone wants to win the mapping app wars with turn-by-turn.)
But I'm not dumb enough to not recognize that I'm in the minority by a long, long way.  And so as your humble news guy, it is beholden on me to let you all know that Garmin and Navigon have come out with updates for their apps that add in a couple of pretty nifty features:  Bluetooth support, and Wikipedia integration.  Not only that, but the  StreetPilot Onboard app now also includes a map manager function that allows you to download your maps by region.  Pretty slick, nu?
And even better, if you've been looking for a deal, these products are currently available at reduced prices ("for a limited time", as the saying goes):
NAVIGON iOS USA

: $39.99 instead of $49.99

StreetPilot Onboard iPhone North America

: $44.99 instead of $59.99

NAVIGON iOS North America

: $44.99 instead of $59.99
NAVIGON Android North America: $44.95 instead of $59.95

NAVIGON iOS MyRegion

: $22.99 instead of $29.99
NAVIGON Android USA: $39.95 instead of $49.95

StreetPilot Onboard iPhone USA

: $39.99 instead of $49.99
So surf on over and check them out.  And if you do, be sure to let us know what you think below!