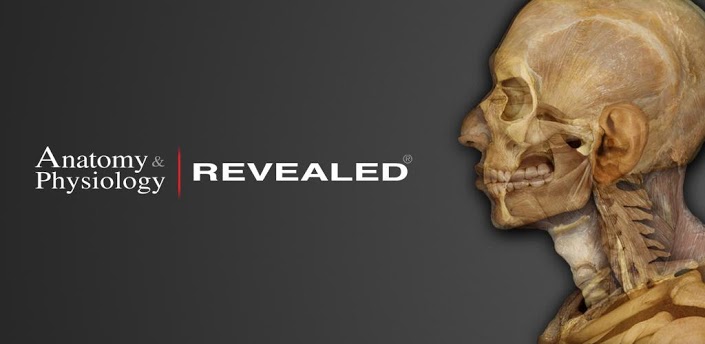 I'm pleased to see that some publishing companies are taking up the gauntlet and trying to put out educational material using the powerful capabilities of tablet computers. McGraw-Hill has done so with their new Anatomy & Physiology REVEALED app which, while it has been available via iTunes, is now finally out there for Android, too.
If you read old science fiction from back before TV was pervasive, one thing you might notice is that when they talk about view screen (or whatever future-y sounding term they used), they were often spoken of to be used for educational purposes.  The whole entertainment angle hardly entered into it, and the idea of advertising?  Unless you read a lot of Heinlein ("C-O-M-F-I-E-S spells Comfies!"), there wasn't much of that in there, either.  And of course we know how history went:  Lots of lame entertainment, lots of commercials, and darn little education.
The Anatomy & Physiology REVEALED app is available from Google Play for an MSRP of $49.99.  Now I know that sounds like a lot, but bear in mind that we're talking about an app that's the equivalent of a college textbook here.  I don't know about nowadays — and I'm going to find out all too quickly, what with my daughter beginning her senior year of High School next year and all — but science and math textbooks were around $100 each when I was in college back in the Reagan administration, and I can't imagine they've gotten any cheaper.  And this is an app, after all; more functionality than a static text-book, right?
So check it out, and if you get it, be sure to let us know what you think below!
Anatomy & Physiology REVEALED app available from Google Play or there's the Anatomy & Physiology REVEALED app from iTunes, if you'd prefer