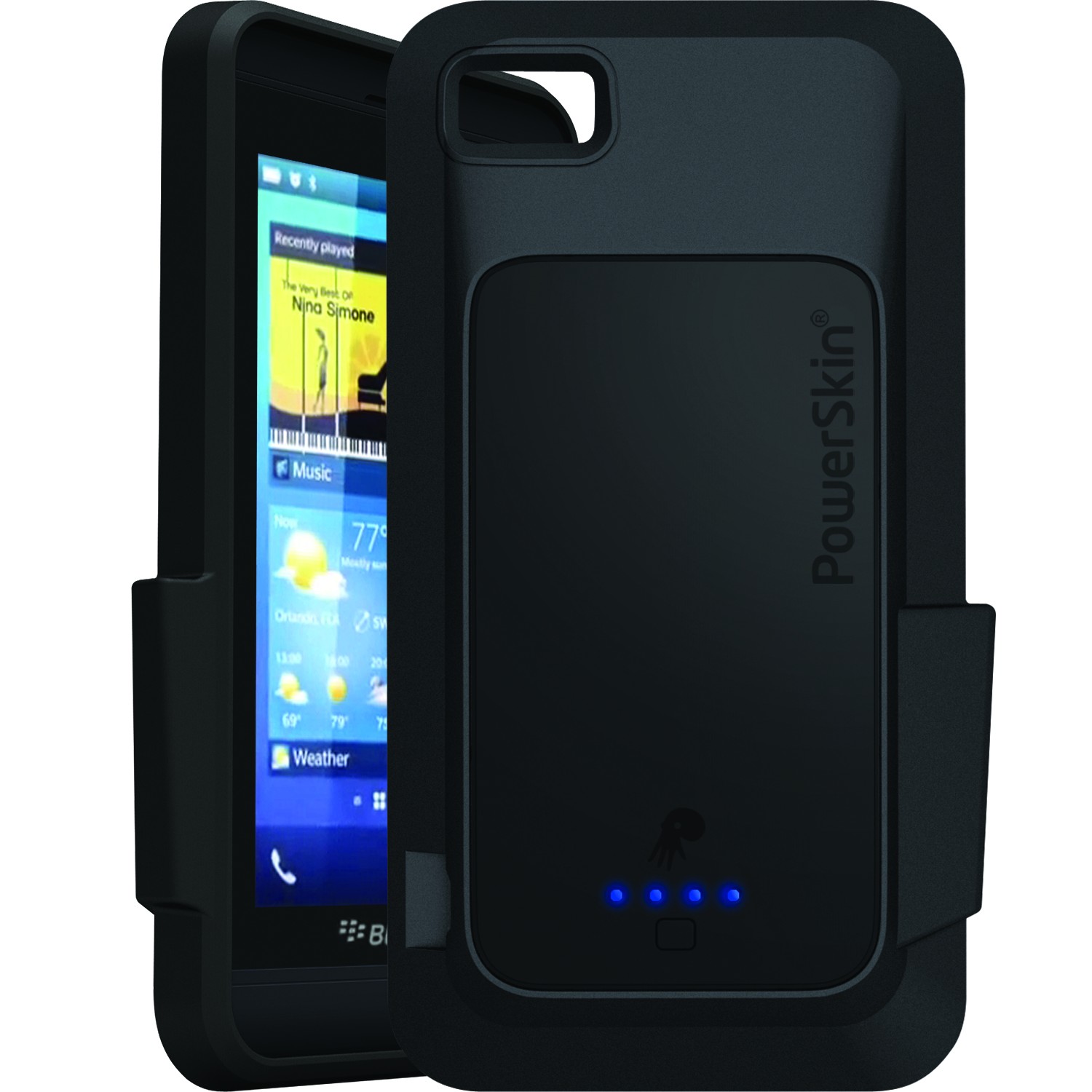 I've probably gone on about it before, but it does bear repeating in brief: Smartphones are awesome, and it's absolutely amazing to me that you can have so much computing power and storage space available in a device you can hold in your hand.  But the down side it, that much computing power requires, well, regular power.  i.e., battery power.  And it drains those suckers something fierce.  So to help avoid being stranded at a train station or on a picnic or whatever with a dead device, it's not a bad idea to have a little booster handy.  I carry a Just Mobile Gum Power Pack with me pretty much everywhere I go, but having a second case with some extra power is a nice option that I like to have as well … like with the new Blackberry Z10 PowerSkin Battery Case.
The Blackberry Z10 PowerSkin Battery Case is an NFC-enable battery case, with a one-piece soft silicone exterior to give you some shock and dust-proofing, and only weighs 88 grams.  It contains an integrated 1500 mAh rechargeable battery to give you that extra boost when you need it.  As is typical in these cases, there's an on/off switch as well as a strip of LEDs to give you an idea of the remaining charge.
Got one of them there new Blackberry Z10s, and you've been looking for a good power solution to bump up your battery life?  Maybe this is what you've been hoping for.  Surf on over to the PowerSkin web site for more info; it's available for an MSRP of £59.99.  And if you get yourself one, be sure to tell us what you think below!