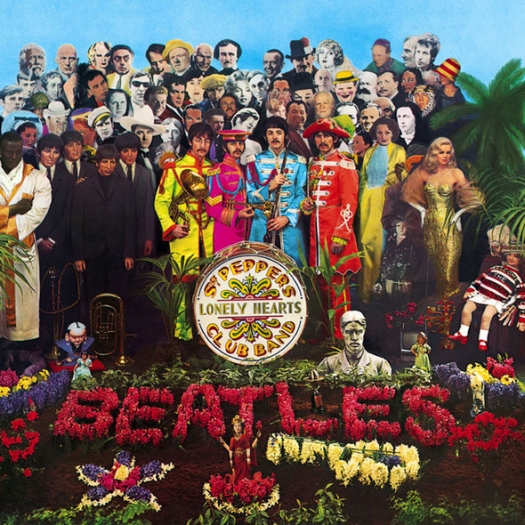 I think I've mentioned it in one of my previous SXSWi posts, but it's tricky figuring out which talks to go to at a big event like this. You do your best, and hope you don't pick too many clinkers. I was excited about this particular talk about Analog — despite my love of almost all things digital, I'm a huge fan of the analog world. (I think the Steampunk craze is, in part, a reaction to the inability of people to "get inside" digital stuff. People like stuff you can take apart and see how it works. You love your iPhone, but taking it apart won't help you much, nu?) And this talk quite frankly didn't disappoint; it was absolutely fascinating.
The central premise of this talk was pretty simple: With so much available in digital format now, are people still buying physical things (like vinyl record albums, or stationary), and if so, why? What attracts people to physical, i.e. analog objects? If we dig into the whys and wherefores of it, what can we learn?
The panel included Ann Mack, Director of Trendspotting for JWT, Frank Rose from Wired, and Paul Woolmingtom, a founding partner of Naked Communications, and they really dug into this topic. All three came across as ferociously smart and informed on this topic (and I have a personal bias against someone who calls themselves something like "Director of Trendspotting"!), and I found it really interesting and informative. Want to know what I picked up about it? Read on!
The gist of the talk was this:  The research shows that while there has definitely been a vast movement towards digital products–books, music, video–it has not penetrated the general population as much as you might expect.  (With you being a Gear Diary reader who is probably more immersed in the digital world than most folks.)  In addition–and you probably would guess this–it's uneven across age groups.  They divided up their age groups into four main categories:
"Silents", that is those born before 1946
"Boomers", those born between 1946 and 1964
"Gen X", which runs from 1964-1984
"Millennials", who were born after 1984.
(These are broad, of course; my Mom, born in 1943, is really more of a Boomer than a Silent, and I–born in 1963–and much more a Gen Xer than a Boomer.  Some research I've seen differentiates between "early" and "late" Boomers; this one didn't.)
Their poll — or maybe it was a set of polls; I didn't get the full skinny — contained a ton of questions about digital vs. analog, like: Do you watch TV online? Do you read magazines in hardcopy or online? Why do you buy stationary?  Do you own vinyl records, and if so why?  Do you buy obsolete technology like record players or pocket watches, and if so why?  What do you use obsolete tech for?  And so on.  Really digging into it!
The main results that they mentioned from their survey is that they found what they termed an "emotional void" with digital products; it is harder to feel an emotional connection to, e.g., your first digital download than I do to my Sgt. Pepper album that I bought at 15 or whatever.  It is easier for you to develop an emotional attachment to physical objects.  And further, people like uniqueness; the scratches and pops on a vinyl record, the damage to a physical book, the fact that your book was given to you by your grandmother or signed by the author.  People like uniqueness.  One panelist even noted how many people buy a uniform commodity like a cell phone, iPod, or Mac, and start modifying it with stickers, jewels, graffiti, and other things to make it more uniquely individual.  The point they made was, when physical objects become optional, you want to make them special.  As one panelist noted, "There's not romance for me to sing about an iPod."
What does this mean with regard to companies and how they approach the marketplace?  The panel noted that a lot of musicians are trying to bridge the gap between digital and analog by doing things like offering more merchandise, or offering single songs already loaded onto an artist-specific thumb drive, or putting a single on something called a Playbutton, or offering limited edition box sets of their music, to give you some of that pleasure in the tactile.  (I could relate; I was really happy to buy the Ultimate Edition Blade Runner set that came in a brief-case, with an origami spinner and other stuff, even though I never use it. It's nice to just have it!)
But that wasn't all for this panel; they put this information together with other data. Like what? Well, did you know that sales of vinyl records has increased every year for the last 5 years? Or that sales of stationary have increased 25% since 2011?  People like physical objects; over 70% of the folks sampled would rather receive a physical gift than a digital one.
So where does this lead us? The panel had some very interesting conclusions that they discussed in-depth:
The most "hardcore digital" group are Millennial male with a high level of education who are highly paid.  Conversely, the group "most firmly in the past" are Boomer males with low education and low-income.  But even among the hard-core, only 7% rate as "mondo-digital".  Interestingly, among Boomers as a whole, women tend to be more digital than men.
People love the practicality of digital photos, but when it comes to feeding their memories and nostalgia, they want physical photos, not just digital ones.  People want their memories in physical form.
2/3 of Millennials say that imperfections give their physical objects more character and make them more appealing.  (The panelists talked about "the pleasure of the imperfect".)
I know I mentioned that vinyl sales have increased year-on-year for the last 5 years, but I wanted to mention it again because I find it absolutely fascinating.
When presented with a list of items and asked what they would miss the most if they went away, the three items that came out on top were:  Books, cash money, and physical mail!
Analog objects appeal to you on multiple sensory levels, and anything that does this makes more of an impact.  In my experience with learning-disabled children, I've found that the research shows that if you can teach kids using more than one sense–incorporating movement, physical touch, hearing, and their eyes–the information "sticks" better.  Based on this talk it's clear that this is also true for everyone; it's not just the music that I loved about buying that Sgt. Pepper album, but the feel of unwrapping it and taking out the record, the smell of the vinyl, the beautiful cover art, and more.  And that I'm not alone in this.
In that vein, 73% of those surveyed said they want to convert their digital items into something physical.  Think: Postagram, for example.
A popular trend among Millennials is "upcycling", taking an obsolete piece of tech–like a portable vinyl record player, say–and repurposing it for something else.
In their list of activities that you can do easily online, the activities people are least likely to engage in digitally are . . . watching TV, and reading magazines.  (As a person who only does those on my iPhone, I found that fascinating.)
A big pull in the analog is, as you might guess, nostalgia.  For Millennials, nostalgia is a big pull; they rank it higher than any other group.
The panelists summed up their talk in what was very much like a business proposal, with suggestions as to what people can do to cash in on these trends and findings.  Specifically they suggested:
Try to give people unique physical objects along with your digital offerings.  Help folks bridge that gap between digital and physical.

Tap into people's desire for uniqueness.
Have a personal relationship with your customers.  For people making music, for example, meet your audience and make yourself available.
I found this talk absolutely fascinating, and it definitely provided some data behind showrooming, i.e. people going into stores and checking things out in person and then buying them on Amazon or eBay.  (I also discovered that I'm in a tiny sliver of the population, what with being a Boomer male who is hard-core digital and watches TV and reads magazines only online, but then I probably should have guessed that.)  How about you?  This stuff sound interesting?  Share your thoughts with us below!
Talk: Embracing Analogy: Why Physical is Hot
Participants:
Ann Mack, Director of Trendspotting, JWT
Frank Rose, Correspondent, Wired
Paul Woolmington, Founding Partner, Naked Communications
So that's what I got out of the "Embracing Analog" talk; what do you think? You agree with any of it? Disagree? Don't just sit there; let us know what you think below!