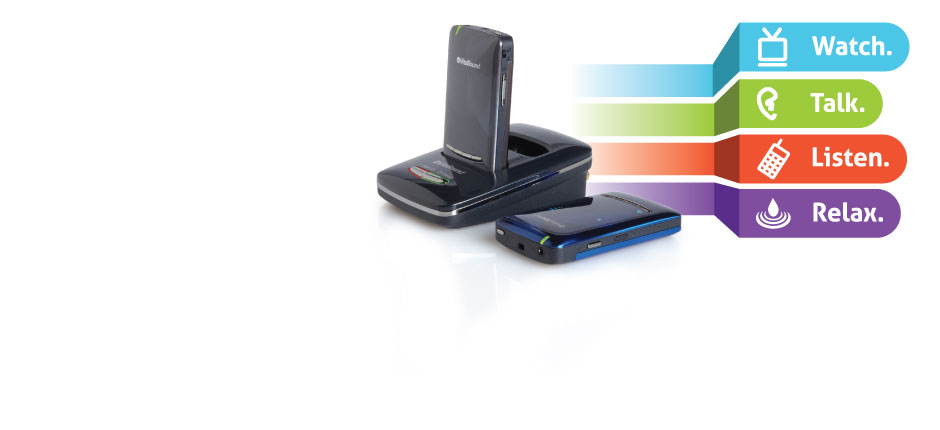 All my life, I've been incredibly lucky enough to have unusually good hearing.  Yup, my eyes have gotten worse, and of course my body continues its determined march towards decrepitude, but at least I'm still able to hear pretty durn well.  But alas, many of my closest peeps are not so lucky; my BFF, for example, has been fitted for a hearing aid.  He still looks like a damn movie star though while I have a face that resembles Walter Matthau more and more every year.  My wife Sami struggles, too.  So I'm glad that there are folks out there pushing the bounds, trying to help them out.  Like with this new "personal audio enhancer" by VitaSound.
The PAE-300 is designed for folks with early-stage hearing loss; it helps you better to distinguish sounds when there's background noise, or low sound levels that can make hearing difficult.  It can help you in places like crowded rooms, busy streets, or restaurants.  It's multifunctional (as you can see in the illustration above), which gives you the option of selecting the best mode to get the best results depending on your environment.
So do you, or do you know of someone, who might have need of such a product?  Well then, head on over to the VitaSound web site and check it out; it's available from various retailers (such as Amazon) for an MSRP of around $400.  And if you get one, be sure to let us know what you think below!