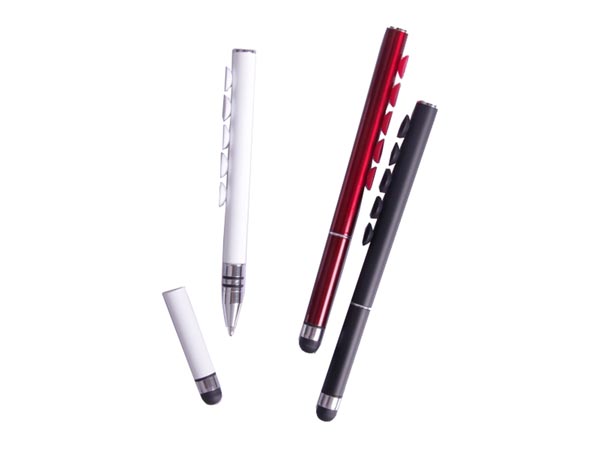 When I had my late. very much lamented Tapwave Zodiac, we were still deep in the stylus era of PDAs.  One of the problems with stylii, of course, is keeping it.  Some PDAs (and early smart phones) had slots built into them to contain your (generally cheap plastic) stylus, but the Zodiac had a pretty nice metal stylus with a nice, sharp point on it that you attached to the PDA via a pair of clips on the back.  (It still fell off once in a while though, of course.)  And as we've moved into the touchscreen world, people have felt a need for a stylus even though they can just use their finger, but the problem is still keeping track of the durn thing.  So USBFever has turned to the popular "stick it on" solution, using the example of the animal world in attaching things.
The USBFever stylus comes with five small suckers on the body that allow you to attach it to your device.  In addition, it has a pen built in.  You can get the stylus in white, red, and black.
Been wanting a stylus for your device but hoping for something that's harder to lose?  Maybe this is what you've been needing; surf on over to the USBFever site and check it out, where it's available for an MSRP of $13.99.  And if you get yourself one, be sure to share what you think of it with us below!