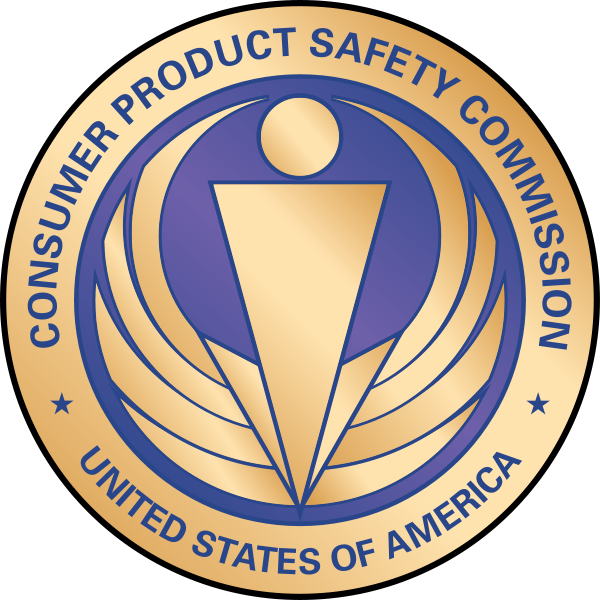 I joke around a lot with you all, but one thing I'm always dead serious about is government warnings, especially those with regard to safety for toys that can hurt your kids.  So in that vein, let me give you the unadulterated news on this item:
The CPSC has announced a voluntary recall of all Buckyballs and Buckycubes high-powered magnet sets. If they look familiar, it's because we have reviewed them here before; you might even own a set.
The CPSC wants to warn you that these products contain defects in the design, warnings and instructions, which pose a substantial risk of injury and death to children and teenagers.  In other words, something to not kid around about.  If you bought or know someone who bought one of these toys, for full information, I urge you to surf on over to the CPSC web site and read all the details on the product, the sellers, and what to do about it.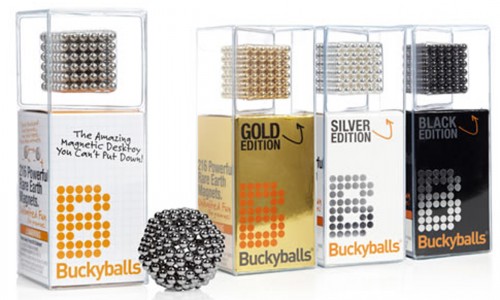 It's sad, because it looks like an interesting and fun product, honestly; exactly the kind of thing that you'd keep on your desk at the office for your kids to fiddle with when they come in for a visit or on Take Your Kids to Work Day or whatever. So it sucks that we have to give you this news.  But better us giving you the news then for you to find out the hard way that this particular toy happens to be hazardous, right?
Anyway, that's our tip.  If you have any further information or opinions, be sure to share them with us below!  And we'd also like to note for y'all that this isn't the first recall notice on products of this type we've posted; we put up a similar notice back in 2010.  And not only that, we reviewed the very-similar Nanodots product a few years ago that might be similar enough to fall under their own recall notice at some point, too.  Gear Diary:  Trying to keep you safe!