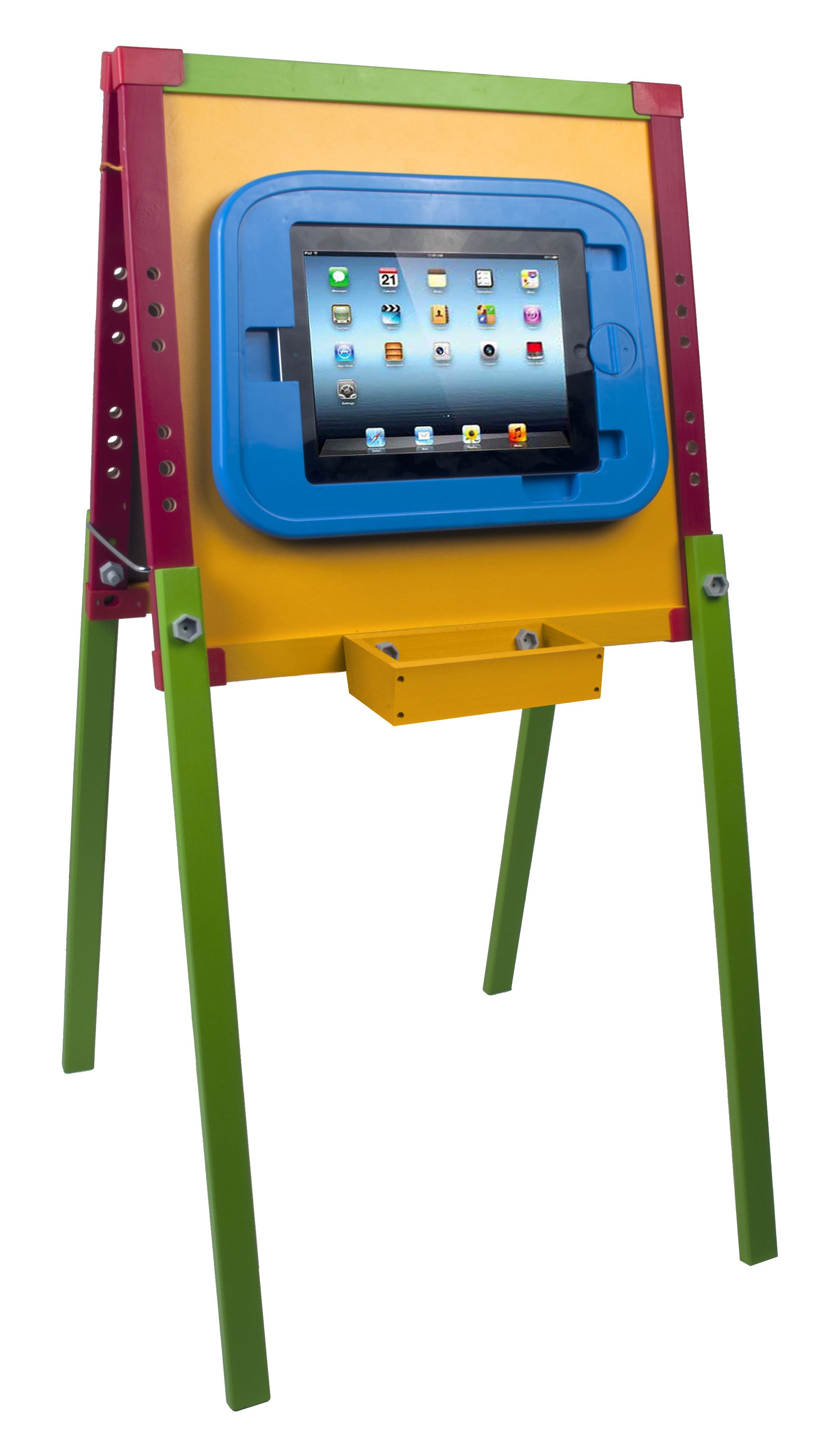 When my kids were wee ones, one of the things we got them was a drawing easel.  They had easels with white boards, chalk boards, places to clip your drawing pads, cork boards for pinning up art, and all kinda other variations.  But we're living in a tablet age, where a lot of kids want to use the many cool art apps available for iDevices and other tables.  But doesn't your budding artist sometimes want to do their creation standing up?  That's where a thing like the new drawing easel for the iPad comes in.
One side of the easel holds your iPad so that your kiddle can do all their creative work on the app without risking the tablet.  The holder itself rotates around so that you can put it in either landscape or portrait mode, and the other side of the easel has a white board for your more traditional art-making.  And as with most easels for kids, you can adjust the height as your kids grow.  You can take a look at a video demo of the easel
Sound like something your little one might enjoy?  You can check it out on the company's web site; the easel is available for an MSRP of around $50 from various retailers (Amazon, Wal-Mart, etc).  And if you end up getting it, be sure to share what you think with us below!