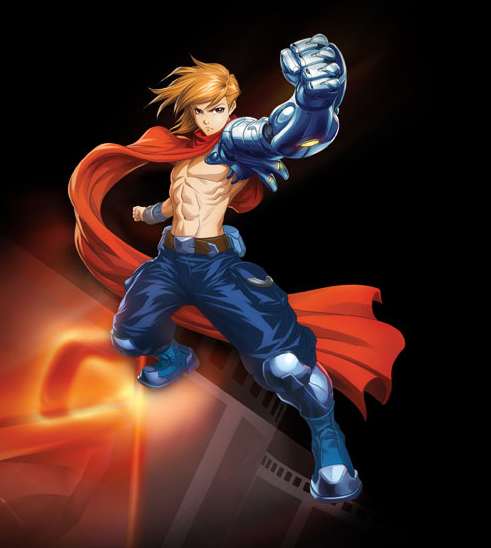 Considering that I am your classic, hard-core, lifelong, nerd-brand nerd, working in a nerd industry (high-tech, in the Cloud division at HP) for a couple of decades now, married to a woman who is also working in high-tech, one might think that my kids would be interested in that world, right?  WRONG!  They are only interested in it in so far as it provides them games to play and movies to download and such.
For both of them, interestingly, their deep love is art.  Or perhaps I should say Art.   (And pronounced "aht".)  And so when it comes to instructions and software and webinars, rather than (say) instructions on how to write apps for iOS, they're more interesting in something like this:
Smith Micro, makers of Anime Studio Pro 9, are hosting a FREE webinar by animator, illustrator and website designer Vern Zehr.  This webinar is happening on Thursday, April 18th at 11:00am PT.  The topic of the webinar is using their Anime Studio 9 software to create custom facial rigs for your animation.
If you're interested in the software, Anime Studio Pro is the designed for experienced artists with more in-depth animation tools;  Anime Studio Debut is geared towards novice users.
Vern Zehr has been using Anime Studio for a while, contributing characters to the Anime Studio character library. Zehr also works as a professional website designer, illustrator and animator at Hubumedia.com.
If this sounds like it would be right up your alley, then you can sign up for the Webinar on Smith Micro's web site.  And if you've used either of Smith Micro's products, be sure to let us know what you think below!