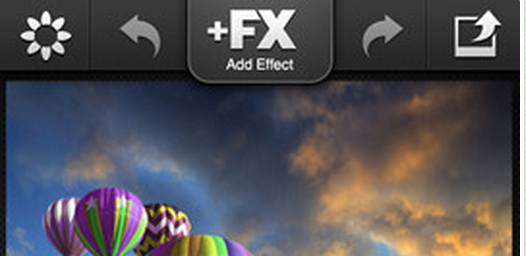 You guys know, if you read our news pieces with any regularity, that we are always totally stoked to point you to free stuff.  And this looks pretty cool, honestly; an iOS app that lets you play around with your photo images.  I mean let's face it:  One of the cool things about smartphones (to me, anyway) is that you can snap photos any old time.  And yeah, while there are plenty of apps out there that allow you to manipulate your image and apply filters, textures, and that sort of thing, it's nice when a $2 drops to the "free" range, yo.
The FX Photo Studio is a filter machine.  You can apply and mix more than 190 photo FX including Vintage, Art, Grunge, Lomo, Sketch, and a bunch more.  You can enhance your images with draw effects; you can create your own filters; adjust your contrast, exposure, gamma, hue, saturation, and plenty of other things.  The FX Photo Studio was named one of the best photo editing applications by BestAppEver Awards two years in a row.
Been looking for a photo FX app for your iPhone?  Well, maybe this is the one, and in case I didn't bang on the point hard enough, it's free, durn it, so why not surf on over and download it, right?  And hurry; as they say, it's "for a limited time only."  And if you download it and give it a go, be sure to tell us what you think below!