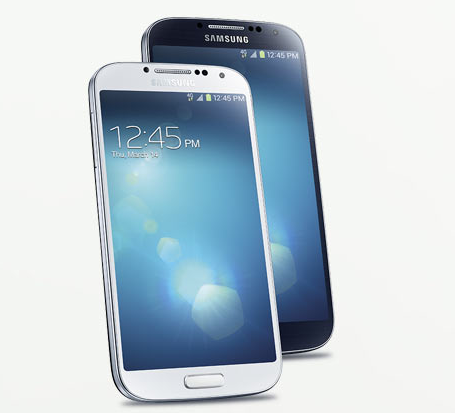 Just because I'm an iPhone guy doesn't mean that I don't follow what happens over in the Android world.  And in the Android world, you got yourself a new Samsung Galaxy S4.  And if you're a Sprint customer who's been wondering, "Yeah, that's nice; when do I get my hands on the durn thing", the answer is here:  April 27.
The new Samsung Galaxy S4 will be available starting next Saturday, April 27 for an MSRP of $249.99 (with the usual new contract requirements).  They are also offering a special for new customers that gets them that new gadget at only $149.99.  If you are switching from some other carrier to Sprint, then you'll get an additional $100 credit.  The Samsung Galaxy S4 runs 4.2.2. (Jelly Bean), has a 5-inch full HD Super AMOLED™ screen, a 1.9GHz quad-core processor, and of course gives you access to the Sprint 4G LTE network. It also has something called Multi Window, which allows the use of two apps side-by-side
It will be available in two colors – White Frost and Black Mist — which to me sounds like "black" or "white", but I'm an old grumpy-puss.
Pre-orders for the Galaxy S4 on Sprint started on 4/18 and will of course continue on www.sprint.com/galaxys4, "while supplies last" as they say.  You a Sprint customer who's been wanting the Latest and Greatest™ Android phone?  Maybe this is what you're wanting.  Check it out, and if you get yourself one, be sure to let us know what you think below!