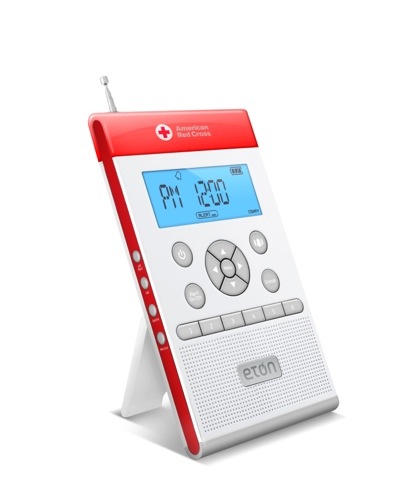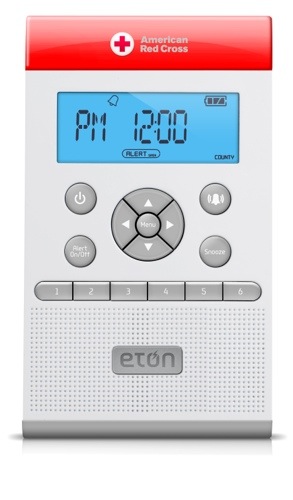 Unfortunately, natural disasters have become an unwelcome part of everyday life; from tornadoes to hurricanes to several feet of snow, there's always something to keep an eye on out there. That's where the Eton ZoneGuard Weather Radio aims to help.
There are a few things that make this radio sound like an invaluable accessory: One, it's a digital alarm clock with AM/FM/NOAA channels all in one, and it can be mounted to the wall. Pretty handy and slim. More importantly, it supports S.A.M.E., or Specific Area Message Encoding, which is a signal designed specifically to target geographic areas under an emergency alert. So if you are in an area about to be hit with a tornado, the S.A.M.E. system would pick that up and let you know. You can also program it to alert you to other areas besides your own, so if you need to know if Grandma's in the path of a hurricane this is a handy feature. In case you aren't listening closely, it will also flash with LEDs, so as soon as you enter the room you'll know an alert has been issued.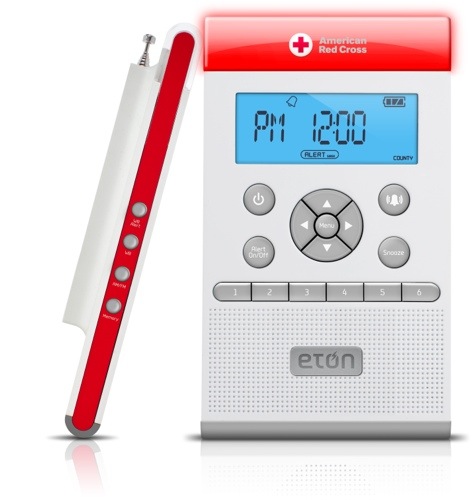 I will forever love our Eton radio because it kept me company in the aftermath of Hurricane Sandy, and when I met with Eton at CES I was impressed all over again with the quality and consistent safety focus of all their products, from radios to backup batteries. The ZoneGuard looks like it will fit right into their lineup; if you need a dedicated weather radio around the house, then it's definitely worth a look! You can find the ZoneGuard on Amazon
for $48.12 (MSRP $49.99).