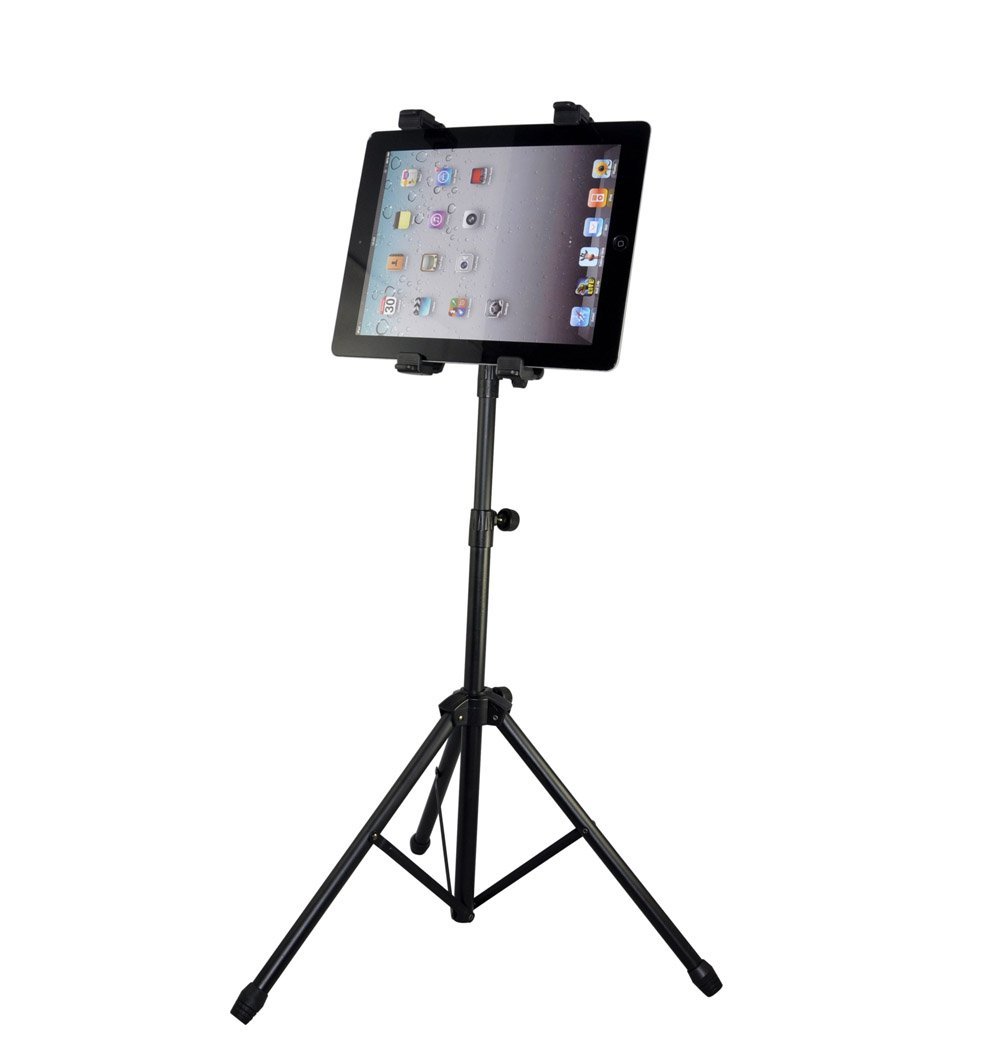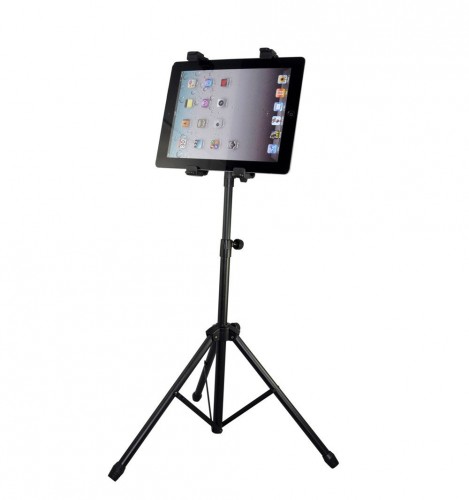 Despite Nature's design, there are so many times where I wish I had an extra pair of hands when trying to complete a task. Maybe you often wish for the same, especially when using your tablet. Ever struggle to find just the right place to set up your tablet at a moments notice and get the right view angle?  If so, you might want to take a look at USBFever's Tablet / iPad Photography Tripod Set / Holder, specially suited for iPads, iPad Minis and a host of other tablets.
Crafted from metal and plastic, boasting a fully adjustable mount head permitting left/right adjustment as well as up and down swivelling, the tablet tripod is lightweight yet still sturdy enough to keep your tablet stable. Capable of holding a tablet 50″ up from the floor, the Tablet / iPad Photography Tripod Set / Holder set can be collapsed and folded up into its nylon shoulder case, ready for storage or impromptu outing. The tablet tripod could be an ideal solution for business presentations,  for itinerant musicians using tablet music apps, tablet photographers or videographers, or for the technophilic hipster looking to unload poetry at the local coffee-house to name a few. The usage possibilities are limited only by your creativity.
If an on-the-go tablet stand strikes your fancy, head on over to USBFever.com, listed at $54.99, and check it out!