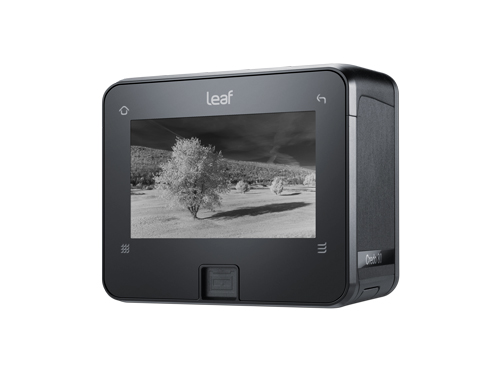 While for the most part I tend to write posts on things that cost a few bucks (or that are even FREE!), or at most a few tens of dollars, every once in a while we point out to you, our faithful readers, items that (no kidding) are way up there on the top of the money spectrum.  Like our car reviews, for example.  Or in this case, a digital camera "back"; a device that you attach to your camera to allow you produce various effects.  This is not a low-budget item — this is something for your photography professional.  But it's Gear Diary, and we like to tell you about all sorts of things, after all!
And in this case it means the latest updated release of the Mamiya Leaf WS (Wide Spectrum) camera backs, the Credo-60 and Credo-80.  These new versions have a custom glass filter for infrared blocking, and have had the sensor's position adjusted. This extends the captured spectrum of the device, enabling recording of Near IR images (~700nm).  By using different filters mounted on the lens you can achieve some pretty amazing effects with false colors – particularly in landscape images with foliage. You can also use the backs for research and scientific purposes using UV lights. The new backs are available in Mamiya AFD/ DF/ DF+ and V (Universal) mounts.
Been looking for a new digital camera back?  Maybe this is the one you've been thinking about.  The new Credo WS-series digital camera backs are available from various retailers (the list for which you can find on the Mamiya Leaf web site).  I won't tell you the MSRP, cuz it varies depending on your location, but as we're talking high-end camera equipment here, you can be sure it's pricey.  But if you do end up getting yourself one, be sure to let us know what you think about it below!