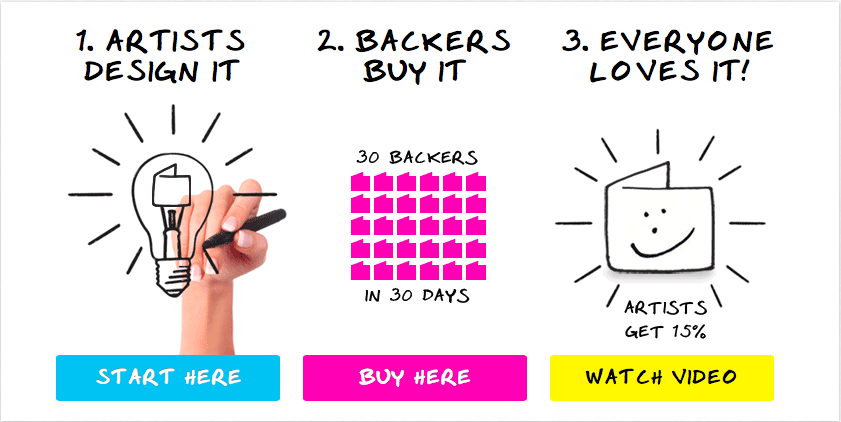 A couple of years back, our own Carly Z reviewed the Mighty Wallet, a thin, "green", micro-fiber wallet that she felt was a good alternative to the usual run of the skins of various animals folded into a wallet-shape.  (I use a Vaja leather wallet which I love, but hardly ever take out of my bag unless I need an ID — I just carry my ATM/Debit/Visa card with me in my iPhone case.)  According to the makers, The Mighty Wallet is an eco-friendly, 100% recyclable expandable design.  It's made from a single folded sheet of a piece of micro-fiber material (Tyvek, specifically, in case you wanted to know), that helps make it more resistant to wear and tear, water-resistant, and fairly long-lasting.  The design has no stitching and helps allow for a custom fit.
Now these folks have created a new endeavor:   The Artist Collective.  It's a concept that lets you folks decide what the next cool Mighty Wallet design is going to be. Creative types can make their own Mighty Wallet design and share it with the community. If you can pre-sell 30 wallets in 30 days, then the Mighty Wallet folks will make a full production run and send you 15% of the sales.
Looking for a new wallet and wanted something that was not only more green, more Vegan, plus that would give you the opportunity to add your own personal flair?  Got an artistic bent that needs some expression?  Maybe this is what you've been wanting.  Surf on over to the site and check it out!