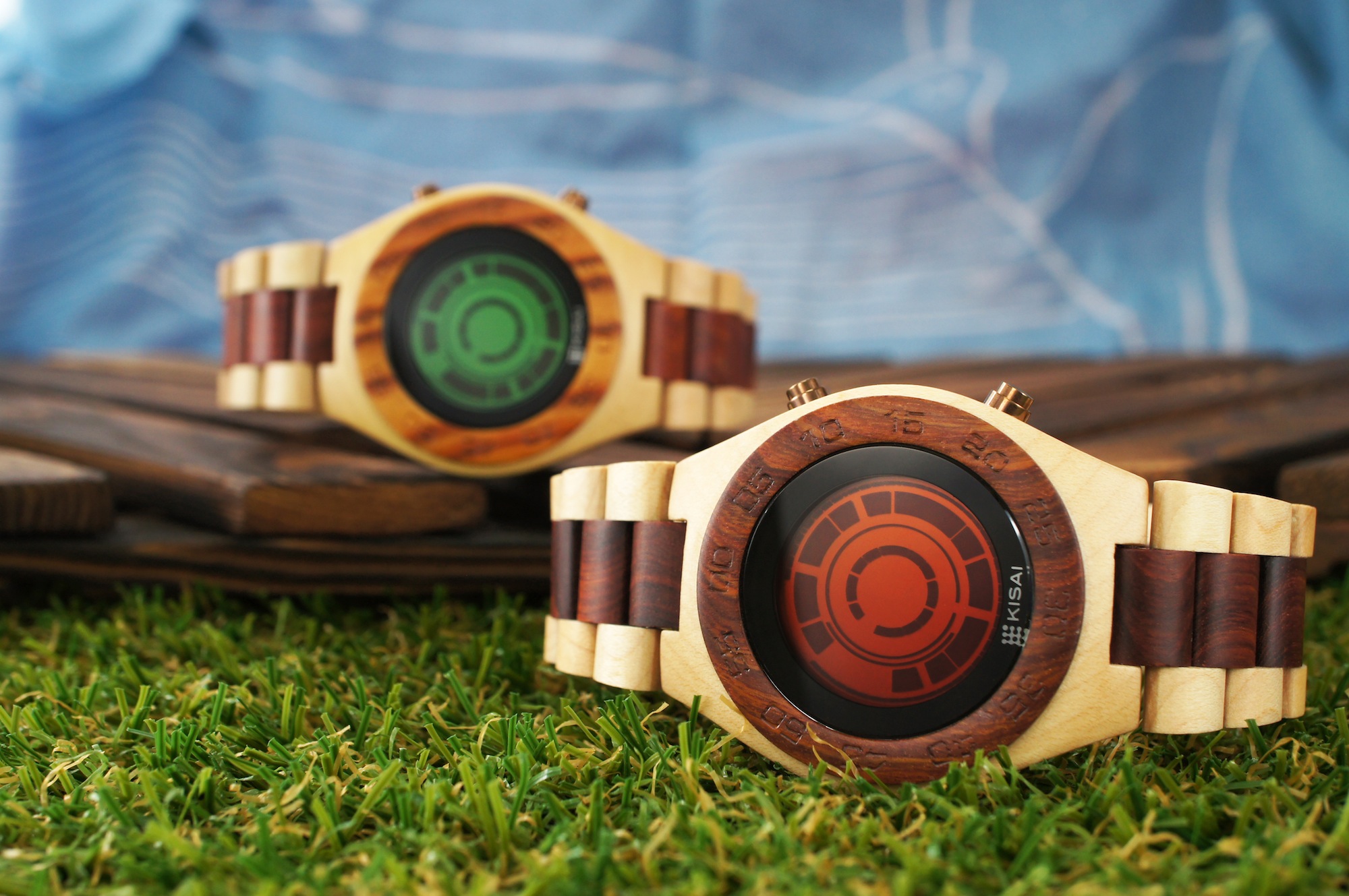 If I've blathered on about it before I do apologize but:  I love watches (both wrist and pocket).  I don't wear a watch any more — I'm generally a form-follows-function kind of guy, and since there's a clock function on my iPhone, there's no real need.  I don't tend to accessorize; you can ask Judie how downright shocked she was when I actually bought several Vaja cases for my iPhone!  But I do love watches, and in fact have a very nice pocket watch that Sami got me for the holidays one year, as well as a Tag Heuer wrist watch I received as a bonus at Silicon Graphics.  Heck, when I was a kid, one of my favorite things at Christmas time was looking at the pages and pages of watches and chronographs available in the various Sears, Macy's, and other catalogs.
And in the "cool looking watch" department, Tokyo Flash really has a pretty wide selection.  And now they're offering a new pair of wooden models (I'm also big on mixing wood with modern tech):  The Kisai Rogue SR2 Wood, and the Kisai Stencil wood.  To say that they're striking looking is a friggin' understatement.
So if you're looking for a new watch, or you use watches as an accessory, or you're just a Tokyo Flash fan and have been looking for the newest offering, maybe this is what you've been wanting. Both designs are available for an MSRP of $149 at the Tokyo Flash web site.  And if you get yourself one–or heck, a few–make sure to let us know what you think below!