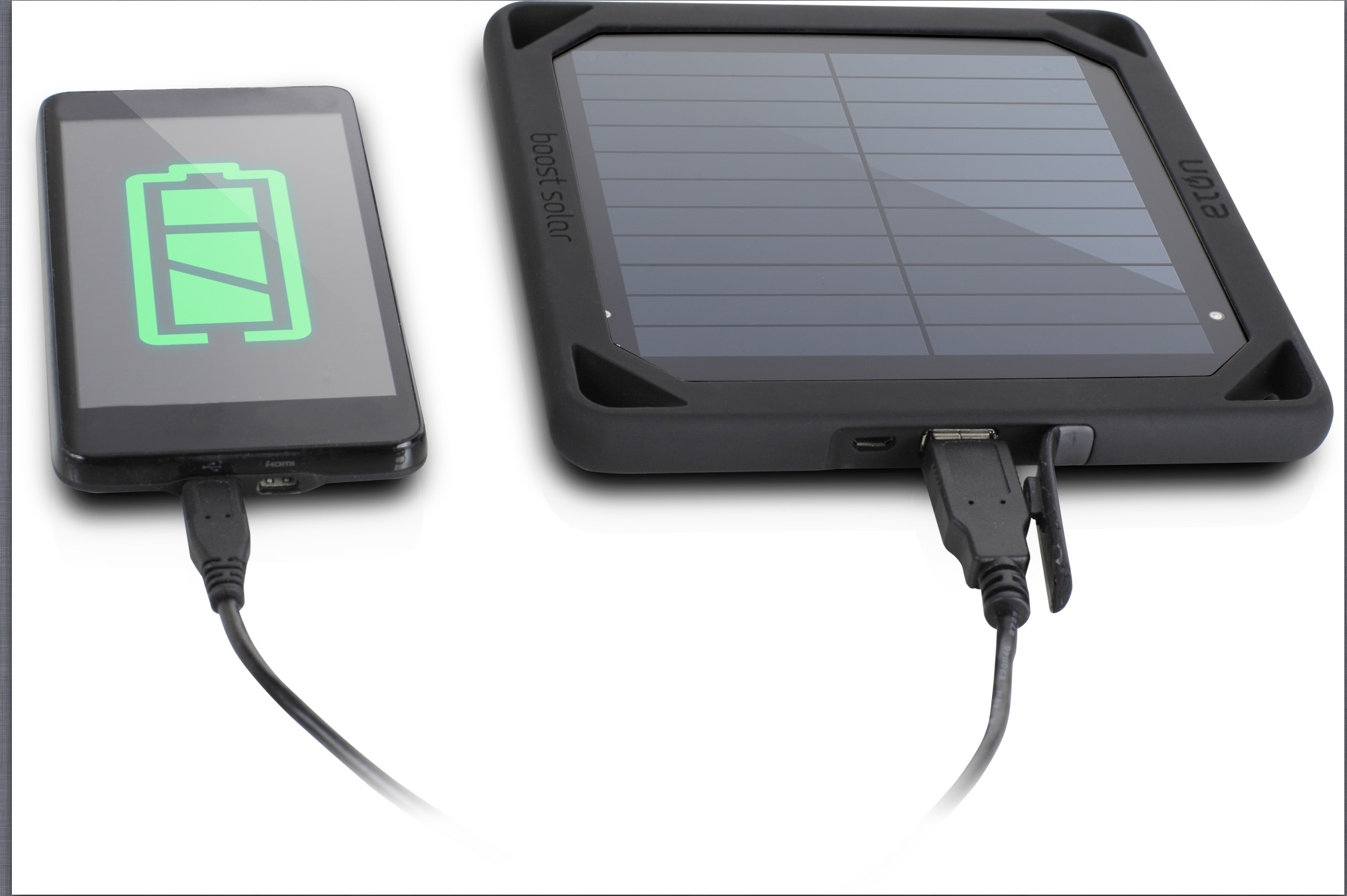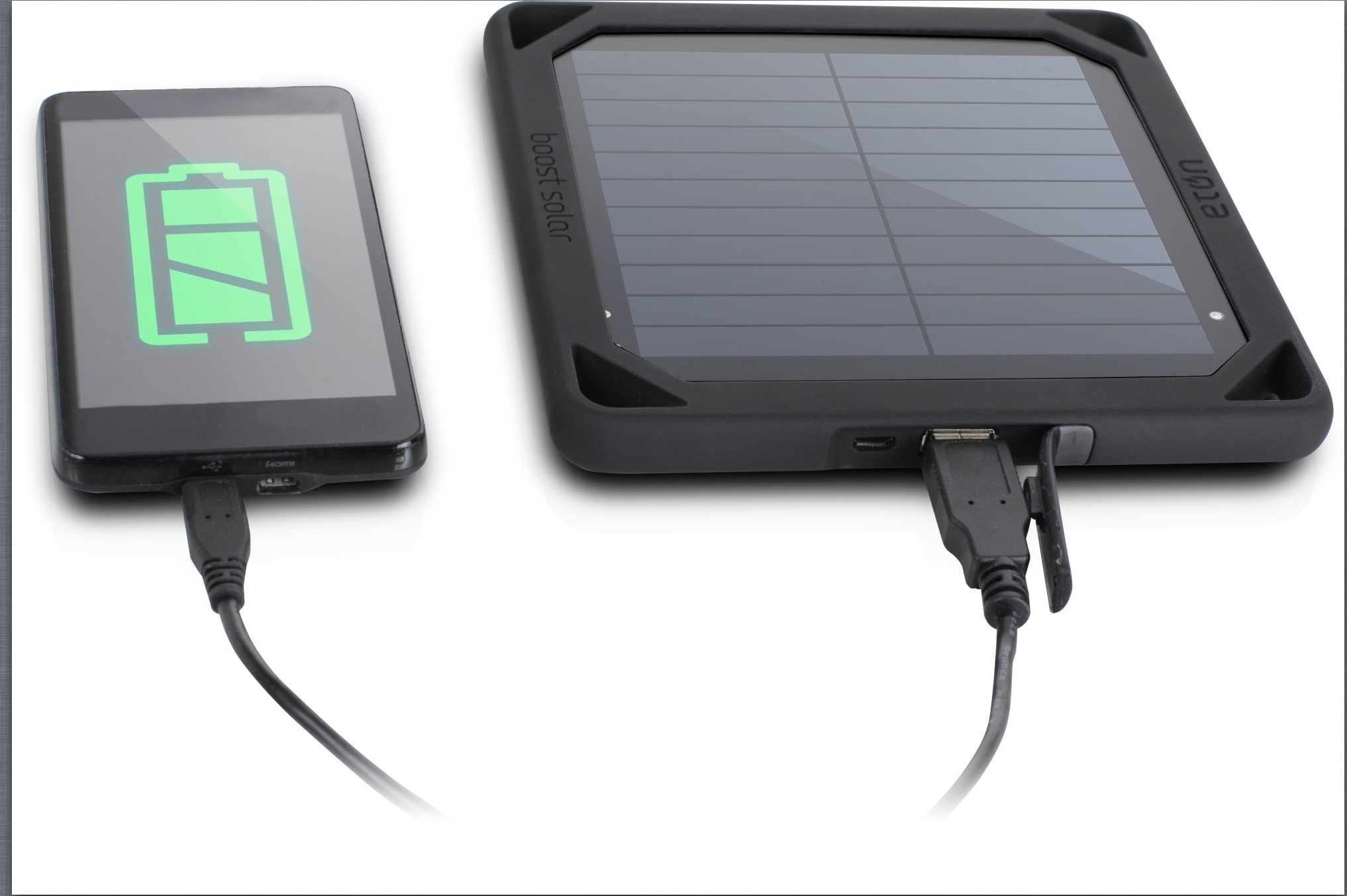 My wife Sarah goes camping a few times a year. I usually outfit her with external batteries for her iPhone, but if those get passed around with everyone charging their smartphones, they don't last long without outlets. We also live in New Jersey, and like most New Jerseyans, we have a lingering fear about how to plan for extended power outages after Hurricane Sandy. We've sung the praises of Èton's various radios and emergency gear before here at Gear Diary, and their newest product, the 5000 mAh BoostSolar rechargable battery, has definitely piqued my interest!
BoostSolar is an external battery charger that Èton says can charge a smartphone two and a half times, which makes it an excellent backup battery in its own right. But the cool trick here is that charges over USB or via solar power, making it perfect for power outages or camping trips. Èton even includes clips to attach the BoostSolar to a backpack, so you can charge it up while on a hike and have it ready to top off your devices at the end of the day.
Look for a full review on the BoostSolar in a few weeks, and in the meantime if you want to pick up one of your own, you can find them on Amazon
 and at your local REI for $99.99.