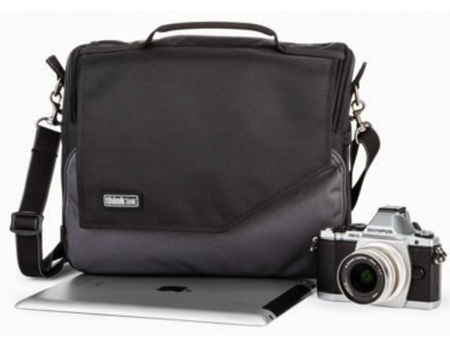 It was about this time last year that I decided to up my photographic game. After a good bit of searching, I settled on the Canon T3i DSLR and a number of lenses. I've been quite happy with the camera but, at times, wanted something that sat between the small and easy to use camera on my smartphone and the large and powerful bulk of the DSLR. That's where the host of new mirrorless cameras come in. Whether it's the Sony NEX line, the Leica D–Lux, the Nikon 1 series or the Samsung NX5, there are a growing number of small but incredibly powerful cameras on the market. They not only sit between phone and DSLR when it comes to size but (most of the time) they also sit between the two extremes with regard to costs and power. If you have opted for one of these smaller cameras, you'll be happy to know that Think Tank Photo has just announced a new line of camera bags just for you. Think Tank Photo's new Mirrorless Mover Camera Bag Collection offers a quality and stylish way to carry your mirrorless camera and a few key accessories. As Think Tank Photo's president and lead designer Doug Murdoch notes,
Unlike many other bags in this class, our Mirrorless Mover collection does not cut corners in materials or craftsmanship. We utilize metal hardware instead of plastic buckles, high quality fabrics, YKK zippers and a new, magnetic closure. The Mirrorless Movers offer photographers quality in their camera bags worthy of their investment in these sophisticated, expensive camera systems.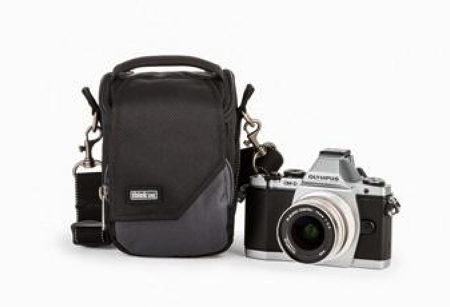 The smallest bag in the Mirrorless Mover line is the Mirrorless Mover 5. It fits one small size mirrorless body and a lens.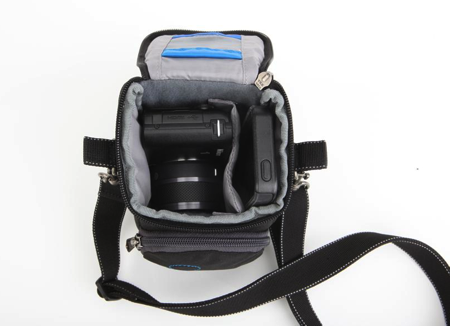 Think Tank Photo recommends it for cameras like the Canon EOS–M, the Leica D–Lux, or the Nikon 1 series. It has an MSRP of $34.75.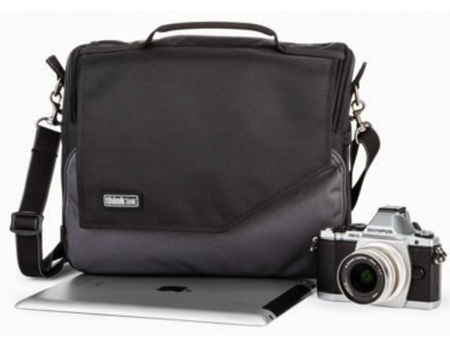 On the other side of the line is the Mirrorless Mover 30i. This bag is designed to hold one medium to large size mirrorless body, up to four lenses, an iPad, and accessories. It also works with a small–size DSLR and up to three lenses.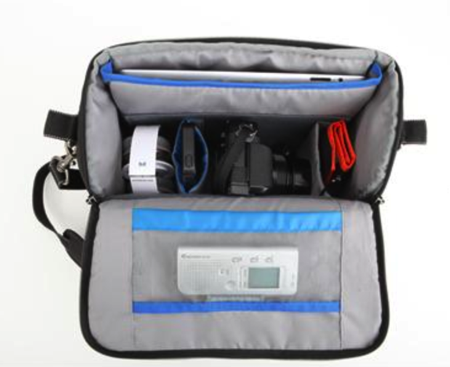 The Mirrorless Mover 30 i has an MSRP of $69.75.
Two bags, the Mirrorless Mover 10 and the Mirrorless Mover 20 sit between the Mirrorless Mover 5 and 30i. All four of the bags are designed with this style of camera in mind, use high quality YKK zippers, have a multipurpose divider with a smartphone slot and two SD card slots, and offer the quality for which Think Tank Photo is known. (Think Tank Photo's bags were among the first I reviewed last year and every one of them has held up beautifully.) Gear Diary is a Think Tank Photo Affiliate. That means you will receive free gear with all orders of $50 or more and free shipping on all orders if you order by May 31, 2013. You can learn all about the new bags and see all of Think Tank Photo's offerings here on the company website.