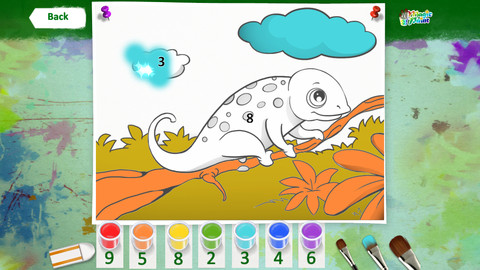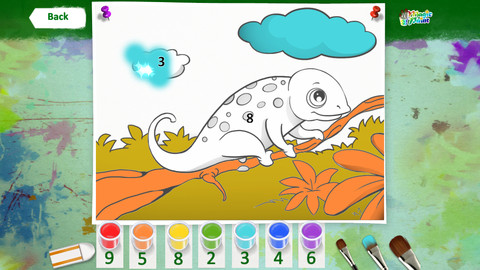 Magic Paint with Math: Funny Math Tutor for Kids for Android and iOS
Okay, I don't know why but for some reason we've gotten not one but two different notices about new math apps this week.  (And no, they're not from the same company.)   Given that school is just about to let out for the summer–at least it is here in Austin, anyway–this seems like kinda odd timing to me.  I mean, wouldn't the fall be better?  Maybe they're thinking that these will be good during the summer vacation to prep kids for school?  I dunno; with my three kids, the last thing they want to do during the summer is anything that is remotely schooly, if you know what I mean.
But be that as it may, Artem Kotov, who created the games  Defense Zone and Defense Zone II, has come up with a new painting and math combo app for your little ones to help get them going with math:  Magic Paint with Math:
The app is optimized for preschoolers and elementary school kids.  It was created for the developer's own kid, and contains three modes:  Triplets, Training, and Colouring.
So if you've got yourself a little one that you need to introduce to the wonders and glories of math, and want to sneak up on it a bit, maybe this is the app for you.  It's available through the iTunes app store and via Google Play in both a "lite" (i.e. free) version and a full paid version for an MSRP of $1.99.  And if you get it and give it a try, be sure to let us know what you think below!