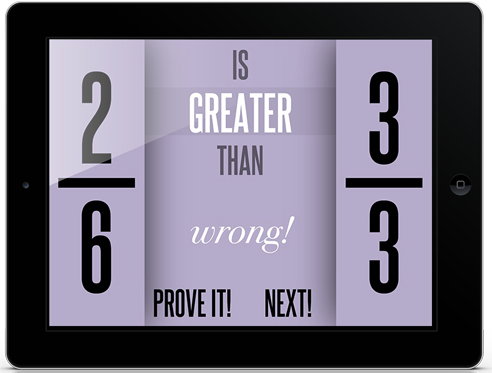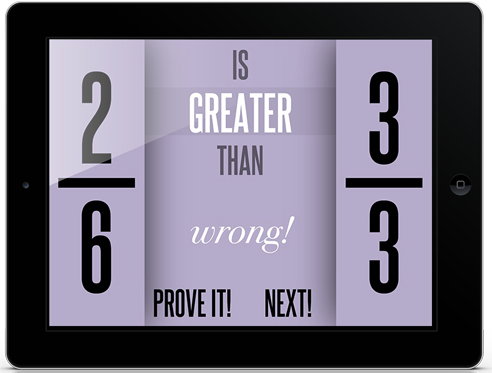 Oh No Fractions! 2.0 for iOS is now available
As a guy who, for a while, actually majored in math (or "maths", for you British folks) in college, that most people "hate math" is something that always kind of baffled me.  To me, it was a always a game, and unlike writing stuff in English–where the "rules" were arbitrary, and were broken almost as often as honored–math was a game where things were consistent.  In English, i comes before e except after c . . . except that there are lots of words in which that's not true.  In math, 2+2 always equals 4, period.  I found it comforting.
But having raised three kids who all struggled with math, I totally get that it's not everyone who feels that way.  And its for those folks–and their parents–who are trying to learn fractions that Oh No Fractions! was created.  And now it's been updated to include four new fraction operations so that, on any pair of fractions, you can compare, add, subtract, multiply, and divide.   The app keeps statistics for each successful and unsuccessful attempt to solve the problems, which helps you track progress.
So if you're someone who needs to work on your fractions, or if you're the parent of a kid who is struggling with learning them, maybe this app is something that can help you out.  Oh No Fractions 2.0 is available on the iTunes app store for an MSRP of $0.99.  And if you get it and try it out, be sure to let us know what you think below!