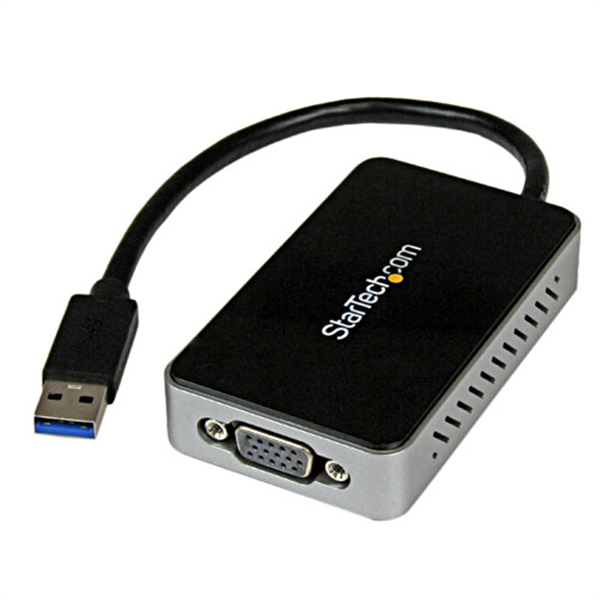 Now, the world is full of sexy new electronic gizmos that cause you to ooh and ahh, and we see new stuff coming out all the time. Smartphones, of course. New fancy-pants cars like the new Tesla sedan (Doug want!). Judie put up a tweet the other day about the problem with helium prices, one reason for which to be concerned is because people are talking about using blimps and Zeppelins again for long-distance transport. (They can haul amazing amounts of stuff for much cheaper than, say, supertankers or trucks or trains.) For all I know, someone will announce the beta release of a Hoverboard tomorrow. Who knows?
And we at Gear Diary love to tell you about that sexy stuff, absolutely. But the fact is, in this modern, high-tech world, you need other stuff to keep you going that's not quite as sexy. (I like to tell you all about batteries and power gear, for example, and especially anything that uses solar power.) Like cables, for example. And adapters.
For example, USB 3.0 is the hot new cable tech, and StarTech.com is the first to release external Video Adapters that feature a USB Pass-through Port allowing Laptop and Ultrabook users to add multi-monitor video without limiting the number of available USB 3.0 peripheral connection ports. These adapters, which they have available in HDMI, DVI or VGA video output ports, give you high-definition external video support, with playback resolutions of up to 1920×1200/1080p.
So yeah, it ain't sexy, but if you're looking for some good adapters for USB 3.0, maybe this is what you've been waiting for. Surf on over and check them out. And if you pick yourself up one, be sure to let us know what you think below!