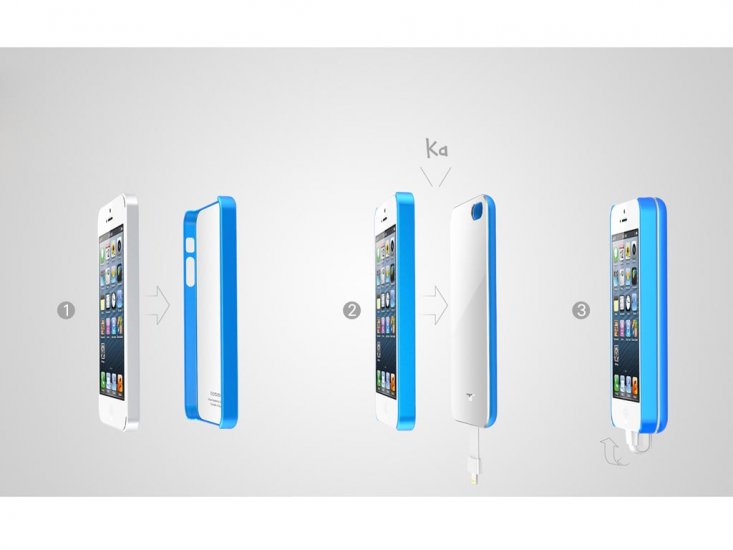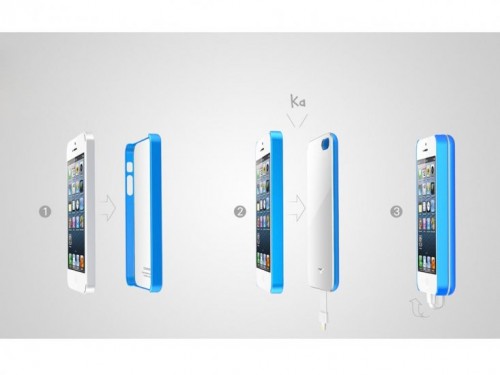 USBFever Releases Magnetic-Attaching / Detachable 2800mAh Power Pack for iPhone 5
I've blathered on about it any number of times before, but it bears repeating:  In this era of incredibly powerful computing solutions that rely on battery power–laptops, tablets, smartphones, what-have-you–having some kind of backup for your battery is not only a good idea, it's genuinely critical.  While great strides are definitely being made in the area of batteries–I love what Elon Musk and Tesla are doing, for example–they still kinda suck.  So if you want to make sure that you're not stuck high and dry without power when you're out . . . well, wherever it is you go out (the airport, the train station, hiking in the back and beyond, skiing, whatever), then having a backup battery solution is pretty key.
Like this here thing from USBFever for the iPhone.  I love the iPhone 5 but sucks juice; no question about it.  This here gizmo uses magnetic absorption technology to attach a battery to your iPhone 5.  It has a back cover for your iPhone 5, and then when you need to give yourself some extra juice, just plug the cable from the battery to your iPhone, magnetically attatch the batter to the back cover, and hey, you're good to go!
This smart battery comes in 4 colors: Metallic Blue (as original iPhone5), vivid Blue, vivid Green, Rose and Gloss White (as original iPhone5).
So if you've been looking for a power solution for your iPhone 5, maybe this is what you're needing.  It's available via the USBFever site for an MSRP of $46.95.  And if you get it and give it a go, be sure to let us know what you think below!