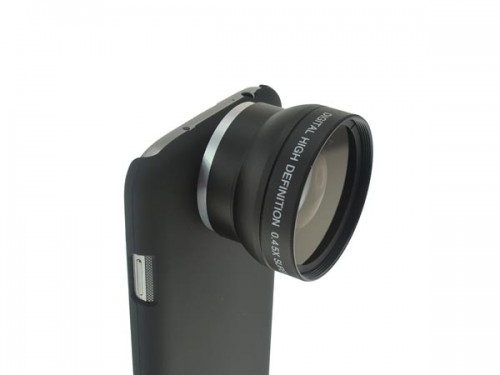 Remember that scene from the Crocodile Dundee movie where the protagonist is threatened with a small switchblade retorts "That's not a knife…", then proceeds to pull out his own much larger knife and says "That's a knife!" and saves the day? In the world of camera lens add-ons for your phones, owners of Samsung Galaxy S4 phones equipped with a couple of USBFever's latest phone lenses specially designed for them can now say "That's not a phone camera lens…THIS is a phone camera lens" when they show off the new SLR 37mm 0.45X Wide Angle + Marco Lens (shown above) or SLR 37mm 0.25X Super Fisheye Lens (below).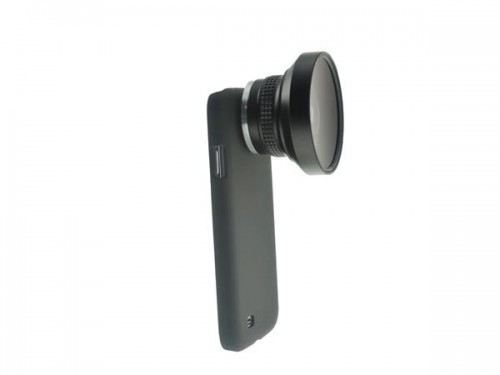 The Super Fisheye Lens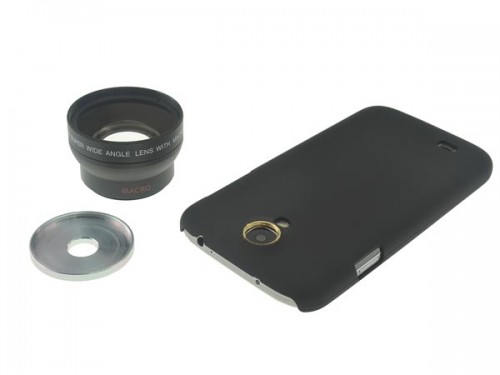 Wide Angle Lens shown disassembled
It's a simple, clever design: snap the back case/cover over your S4, screw on the 37mm adapter ring and attach the lens type of your choice—you can even use other 37mm D/SLR camera lenses—and presto! you are ready for shooting like a pro! Plus, using the S4′s Air Gestures, the whole process can appear like magic to Muggle-ish bystanders, particularly if you are adept at coming up with pseudo-Latin phrases like Camera Incantatem! or Expecto Imagum!