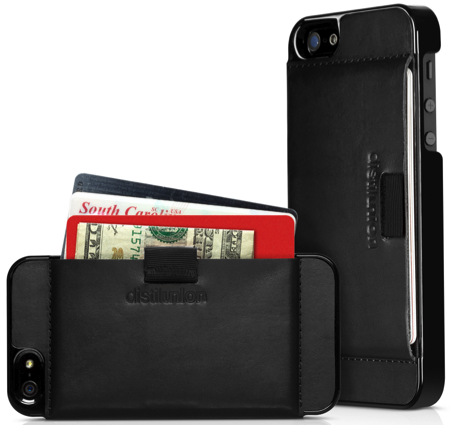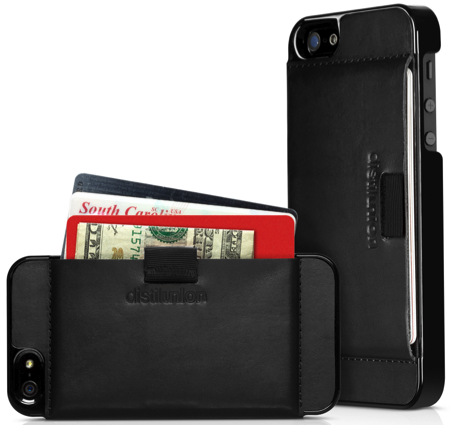 A long time ago I started carrying a front pocket wallet to downsize the amount of stuff I was carrying daily. Between a wallet, keys and smart phone, pockets tend to be full and heavy. Sometimes less is more. Distil Union is announcing the Wally Case Kickstarter campaign, which combines a wallet and iPhone 5 case for only $40.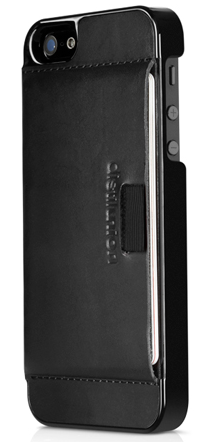 Distil Union will now offer their popular Wally attachable leather wallet in a snap on case version for the iPhone 5. The Wally Case adds a strong layer of protection to your phone using a tough polycarbonate snap on case. A premium Argentinian leather wallet adorns the case providing the convenience of being able to grab and go with less in the pocket. The integrated leather wallet pocket accommodates up to three cards and is designed to hide them from sight until needed. A simple pull of the ribbon will give access to the cards and they can quickly be tucked away after use. The high quality materials ensures the product looks stylish while making it wear gracefully over time.
The Wally Case became available for preorder on August 12 exclusively through Kickstarter.com. Preorders will cost $40 with free shipping and the case will come in a variety of colors. After the Kickstarter campaign, the Wally Case will be available on the Distil Union site for $49.99. Head over to the Wally Case Kickstarter page if you are interested and save some money on a cool new product.