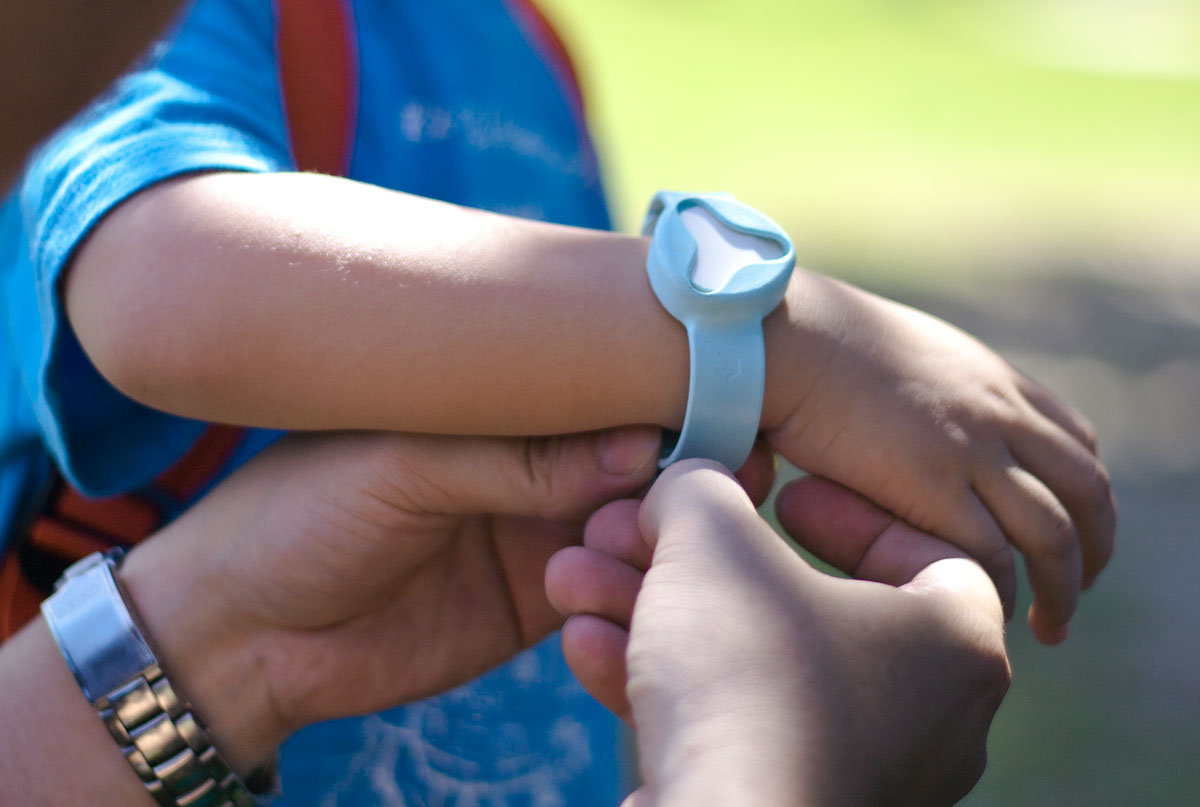 Being in a crowded location and losing sight of your child is one of the scariest things for a parent. While my high school-aged boys are over 6′ tall now, I remember the anxiety of keeping track of them in malls, museums, cities and theme parks when they were little. BeLuvv announces Guardian device/app pair aimed at keeping kids safer.
The basics of the system are simple: you attach the core to your child using either the buckle or bracelet, then you run the Guardian app on your smartphone. The Guardian core uses Bluetooth Low Energy to communicate with the smartphone. You set a boundary, and once the location of the tracker exceeds that area you are alerted on your phone.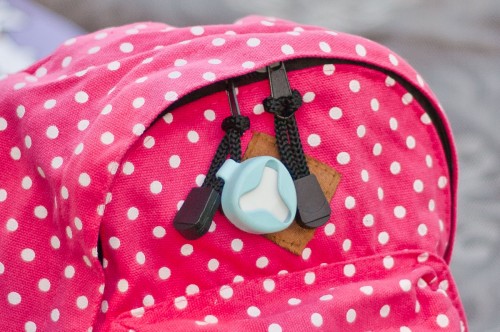 Guardian's Four Functions:
1. Safety Alert: Parents can set the size of a safety perimeter. When their children go near the limits of this perimeter, a notification is sent immediately to the parents' smartphones.
2. Family Co-guarding: Parents can invite their family, friends and neighbors to install Guardian app, allowing trusted ones to help create a watertight safety network. By checking their smartphones, parents can immediately find out whom their children are with.
3. Emergency Search: Once a child goes missing, an emergency search can be launched immediately. When the child in question passes by a person using Guardian app, the cloud system immediately sends the location to the parents. The app also marks down locations at which no signal was received, allowing parents to pinpoint their children's whereabouts more quickly.
4. Global Guardian Network: Everyone can become a member of the Global Guardian Network by installing the Guardian app. The more people who join up, the more expansive and accurate the system becomes.

So basically you and trusted others will be able to directly track your child, but as more and more people install the Guardian app, they provide a 'network ping point' to help track and triangulate the location of a child. This makes great use of the networking potential without compromising the safety of the children.
Because the device uses low-power Bluetooth Low Energy(BLE), they estimate a minimum of 4 months battery life from the replaceable battery.
You can preorder the Guardian set, including core, buckle and bracelet, through the official BeLuvv website. Retail price is $29.95, but preorder pricing is $24.95. The preorder price lasts through Nov. 29, 2013. The Guardian is set to start shipping on Nov. 30, 2013.