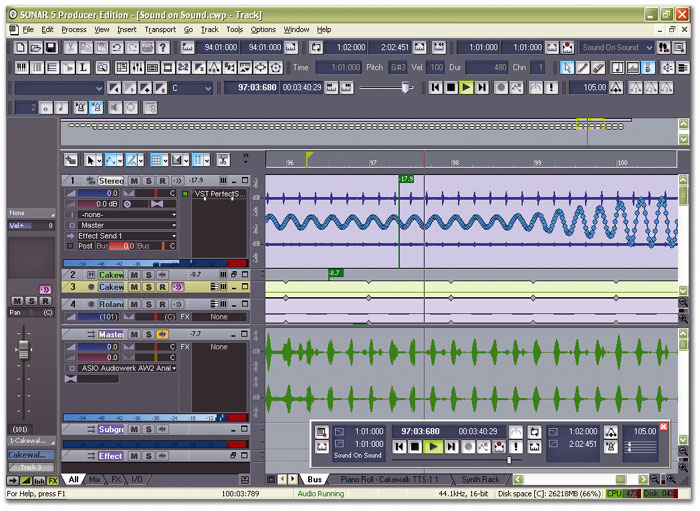 I gave up on Apple and fully switched to PC in the mid-90s, the biggest task was moving a decade of digital music from MotU Performer to Cakewalk. Cakewalk remains atop of PC music-making software, with Sonar in heavy use by studios and hobbyists. Gibson Brands has bought Cakewalk, but don't expect it to be like their mid-90s OpCode buy!
Back in the 90s when Gibson bought Opcode, the Studio Vision house was already failing, and Gibson tried to fully integrate them … which was a poor strategy. With Cakewalk, as noted in the press release, they will maintain a separate corporate structure to allow Cakewalk to do what they do best while allowing synergies to work between the companies. You can read the entire press release here, or check out this FAQ:
FAQ: Gibson Brands Announces Intention to Acquire Cakewalk Inc.
Why would a guitar company want to acquire Cakewalk?

Gibson Brands encompasses not only Gibson guitars, but also high-end consumer electronics (Onkyo, TEAC) and pro audio (TASCAM, KRK, Stanton, and Cerwin Vega). Cakewalk will be a vital part of the pro audio group.

Will the name Cakewalk be retained?

Cakewalk will transition to the name Cakewalk Development to underscore the emphasis on R&D and new product development, but a new brand, TASCAM Professional Software, will be created to support, promote, and publish Cakewalk's professional line of products. As TASCAM is the company that launched a revolution in recording, the pairing with Cakewalk is a natural.

Will SONAR continue to be developed?

Of course! As a market and technology leader with many industry firsts, SONAR will be the flagship product of TASCAM Professional Software. The program will continue to innovate in exciting, unique, and even surprising ways. Who will handle technical support and questions about the program? Cakewalk will continue to handle customer support and questions.

Will Cakewalk develop a Mac version of SONAR?

Many musicians already run SONAR on the Mac using Boot Camp and various other solutions, so there are no plans for a Mac version at this time. However, Mac and iOS support for other products will play an important part in Cakewalk's future.

What will happen with Cakewalk's consumer-oriented software, like Music Creator?

Cakewalk has been developing a family of extremely exciting consumer-oriented products, and now has the resources to bring these to market in parallel with the company's professional software. We plan to continue branding them as Cakewalk products to differentiate them from our professional products.

Will Cakewalk be absorbed physically into Gibson or TASCAM?

No. Cakewalk will retain its offices in Boston, its current staff, its management, and its highly popular web site. Gibson Brands wanted to acquire Cakewalk because of its people, not just the products they've created.

Can we expect to see Cakewalk's software expertise in products from other Gibson Brands?

Yes. One of the main strengths of Gibson Brands is the constant dialog among its divisions. As just one example, the possibilities of combining TASCAM's leadership in professional audio hardware with Cakewalk's industry-leading software are virtually unlimited.

Will there be additional new products?

In addition to continuing the great work they've done in the past, we believe there are new areas where Cakewalk can apply their expertise, leading to exciting new products for current Cakewalk fans as well as those who are about to become Cakewalk fans.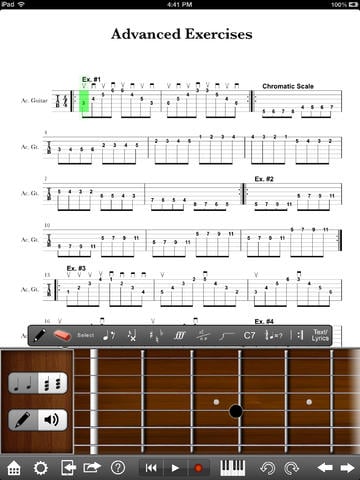 In other interesting news today, music hardware and PC software maker Presonus snapped up notation software maker Notion. Notion makes Notion 4.0 (Mac/Windows), Notion for iPad, Progression 2.0 guitar-tab editing software (Mac/Windows), and Progression for iPad. Presonus makes DAW (digital audio workstation) software for PC and will definitely benefit from the move to mobile software and platform broadening, as well as allowing them to integrate the leading notation software into their other products.
Quite a day in music acquisitions! What do you think?