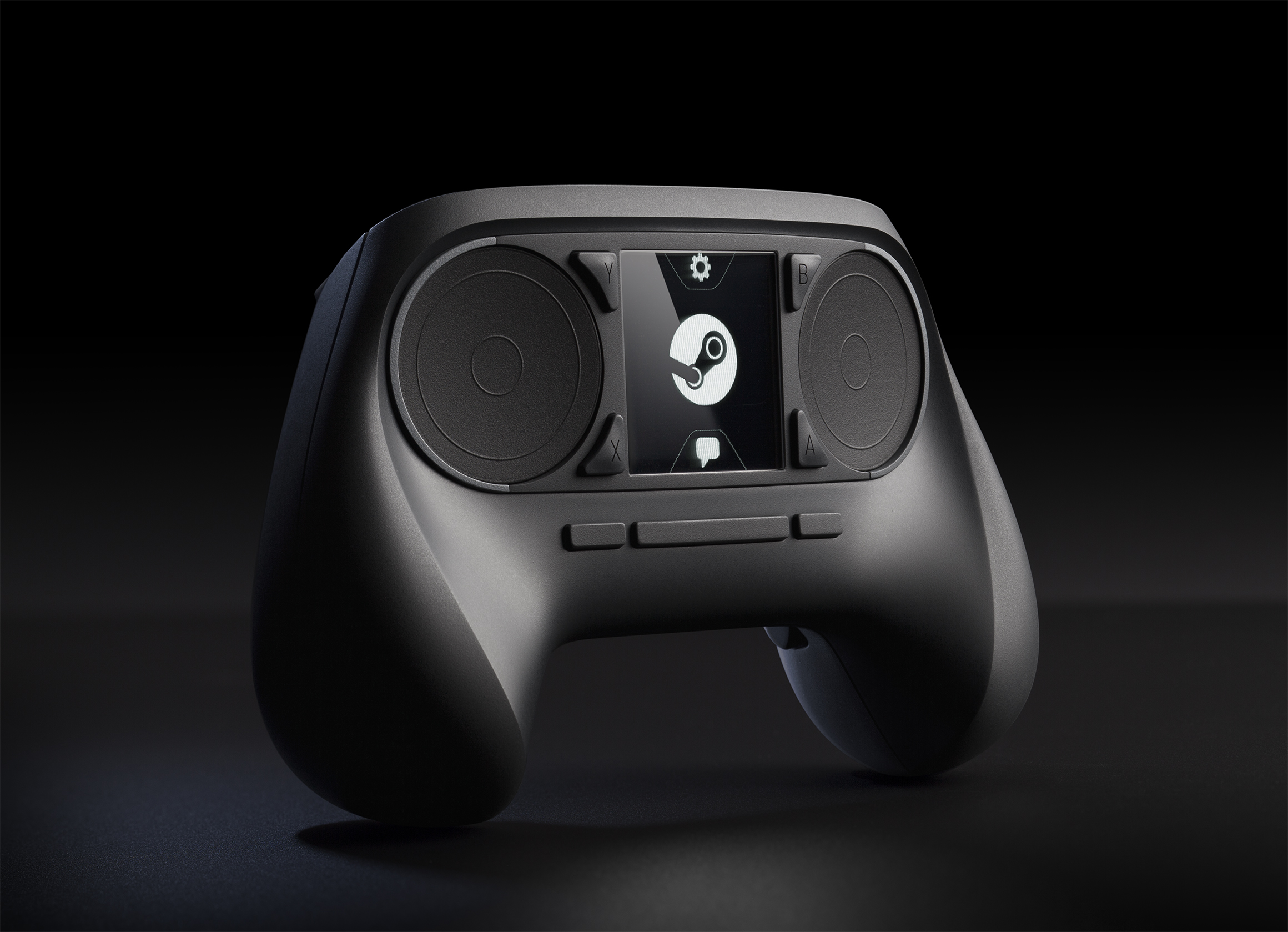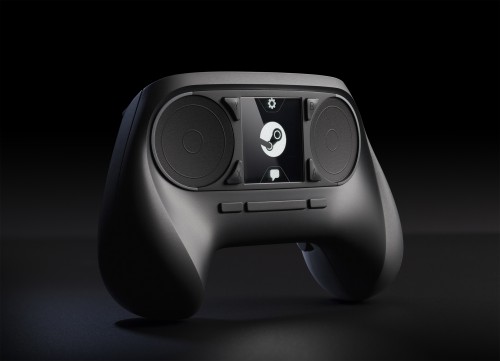 On the heels of Valve's SteamOS and Steam Machine announcements comes a somewhat expected reveal, the Steam Controller.  Valve appears to be going full steam ahead (see what I did there?) on their quest to be accepted into your living room and onto your HDTVs.  The Steam Controller will be undergoing the same beta testing program as the Steam Machines.
The Steam Controller is equipped with dual circular trackpads that are also clickable.  Your thumbs should easily slide around the trackpad, making for an experience similar to the Xbox or PS3 controllers, but without a joystick.  Valve claims that the trackpads will provide accuracy that is very similar to that of a computer mouse.  Valve also claims that games that required a mouse and keyboard previously will now be able to be played on this new controller.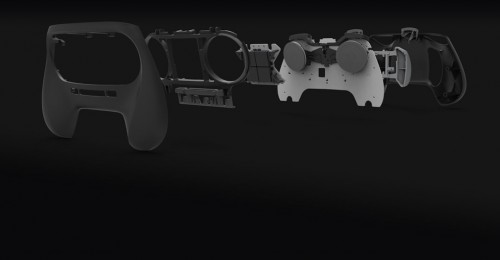 The Steam Controller also brings haptic feedback to a new level with tiny, strong electo-magnets attached to each of the trackpads.  These go beyond the typical "rumble" to provide precise feedback to the player.  Since trackpads typically do not provide as much physical feedback to the player as a joystick does, Valve will be using the haptic feedback inside the trackpads to do this.  Also as a neat trick, these electro-magnets can also play audio waveforms and function as speakers.
Each Steam Controller will also feature a touch screen at the center of the device.  This screen allows for an almost infinite number of actions on the controller without the necessity of just as many physical buttons.  This helps in making the Steam Controller work with all past and future games in the Steam library, which is a huge accomplishment.  The screen itself acts as a button, which allows players to browse the available actions on the screen and then click the screen to accept the action.  It almost reminds me of the old Blackberry Storm smartphone, though hopefully more successful.  The touchscreen will give game developers infinite possibilities with what they want to display on the screen, whether it be an in-game map, inventory display, additional buttons, etc.  Valve also says that when the user touches the screen, whatever is displayed on the touchscreen will be overlaid on your main screen, so that your attention is not divided between two screens.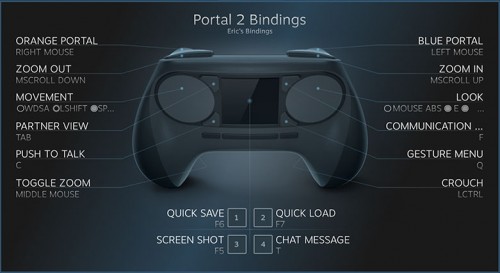 There are a grand total of 16 buttons on the Steam Controller, half of which are accessible to the player without their thumbs ever leaving the trackpads.  All buttons have been placed symmetrically to be fair to both left-handed players and right-handed players.  The Steam Controller will also be open to the community as far as key bindings as well, showing Valve's continuing support of open source gaming.
Check out more at Valve's Steam Controller page.